We're relying on you, kids. We've got to snatch the loot from the clutches of the bandits!
Dastardly bandits have stolen Mountain Valley's gold. They're escaping on the train to the city and have hidden the gold nuggets in the passengers' luggage... You decide to ride to the rescue in your stagecoach and help your friend Sam, the Marshal's son, get back the gold.
Christophe Raimbault &
Cédric Lefebvre
Kids Express is a cooperative game for childrenthat will also appeal to adults. A cheerful mix of skill and teamwork, it will win you over from the moment you set it up with its beautiful 3D equipment.
So, hop on the train and try to collect as many pieces of luggage as you can without the bandits catching you. If they try to stop you, don't worry! Use Sam's slingshot to shoot them down and send them back to their hideout. Show your skill, cunning, and save the treasure!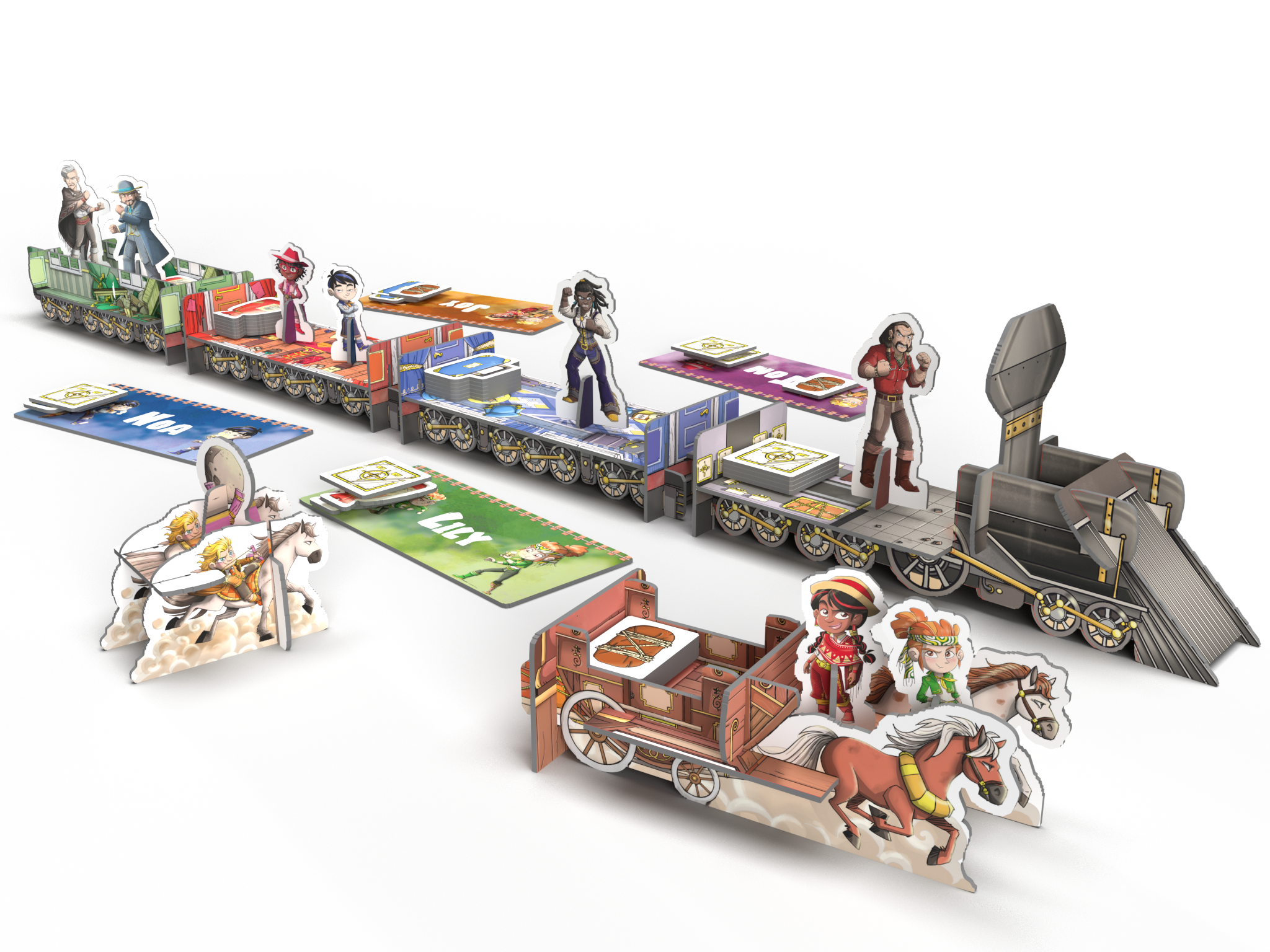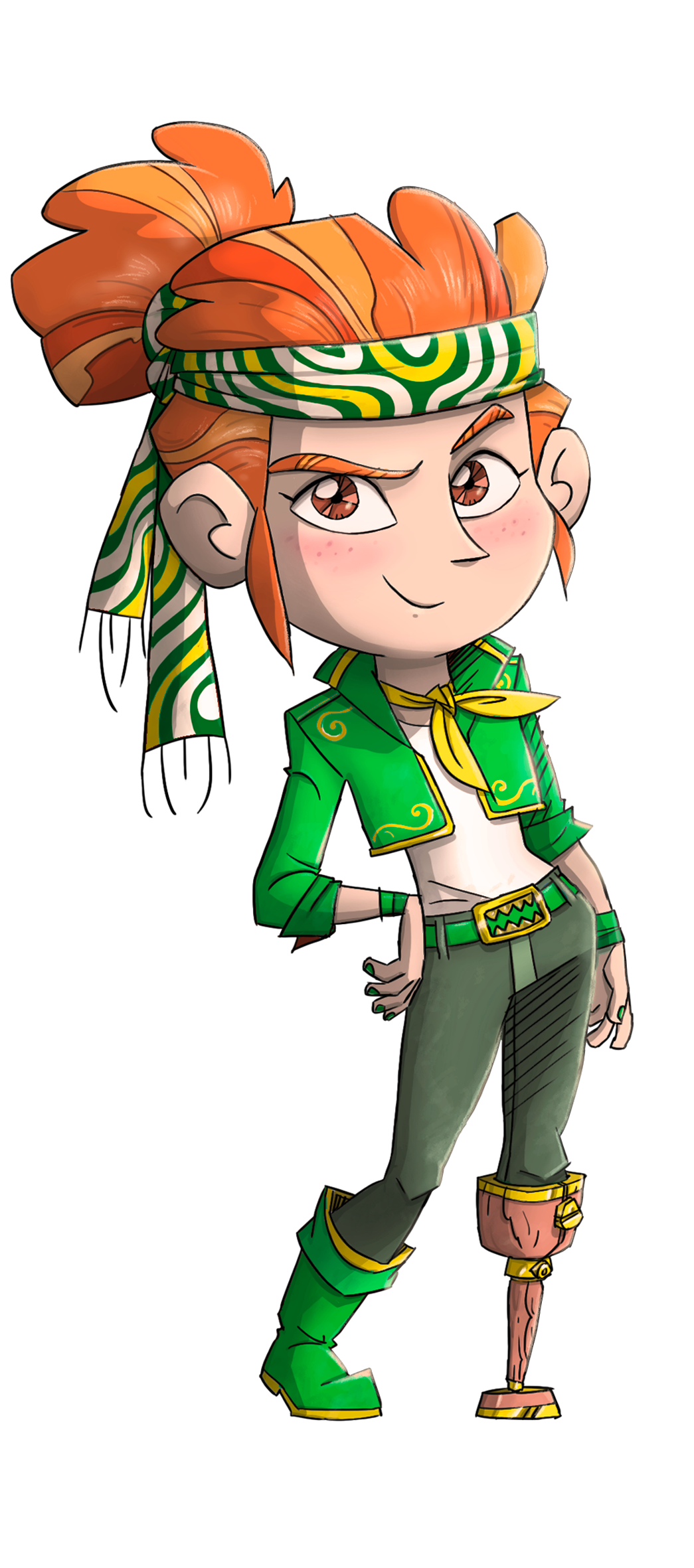 Lily has just gotten back from hunting down pirates in the Caribbean. She's a dauntless vigilante on the side of justice.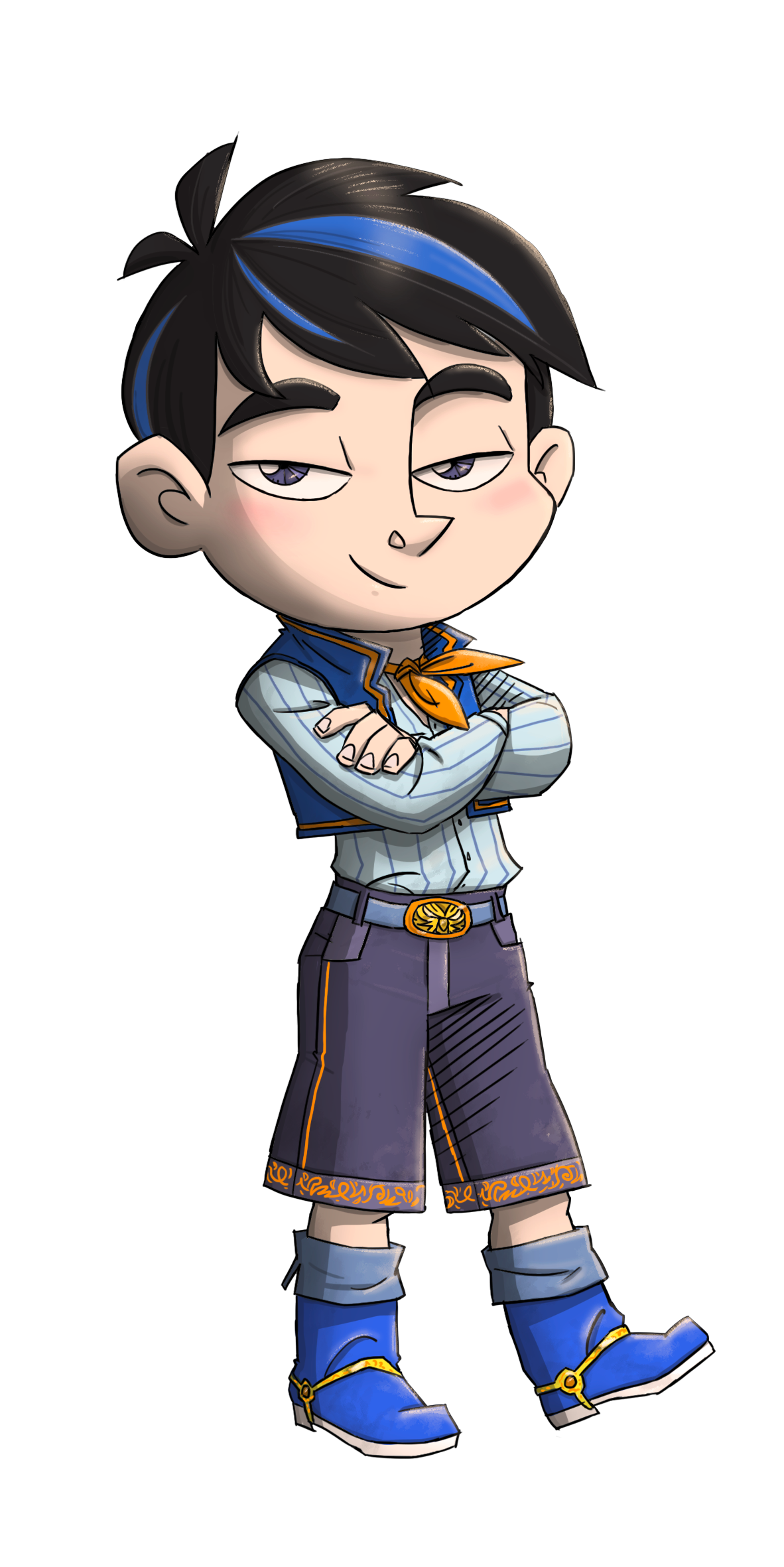 Noa is fast as lightning, can sneak in anywhere, and knows how to go unnoticed when he needs to. No-one's caught him yet.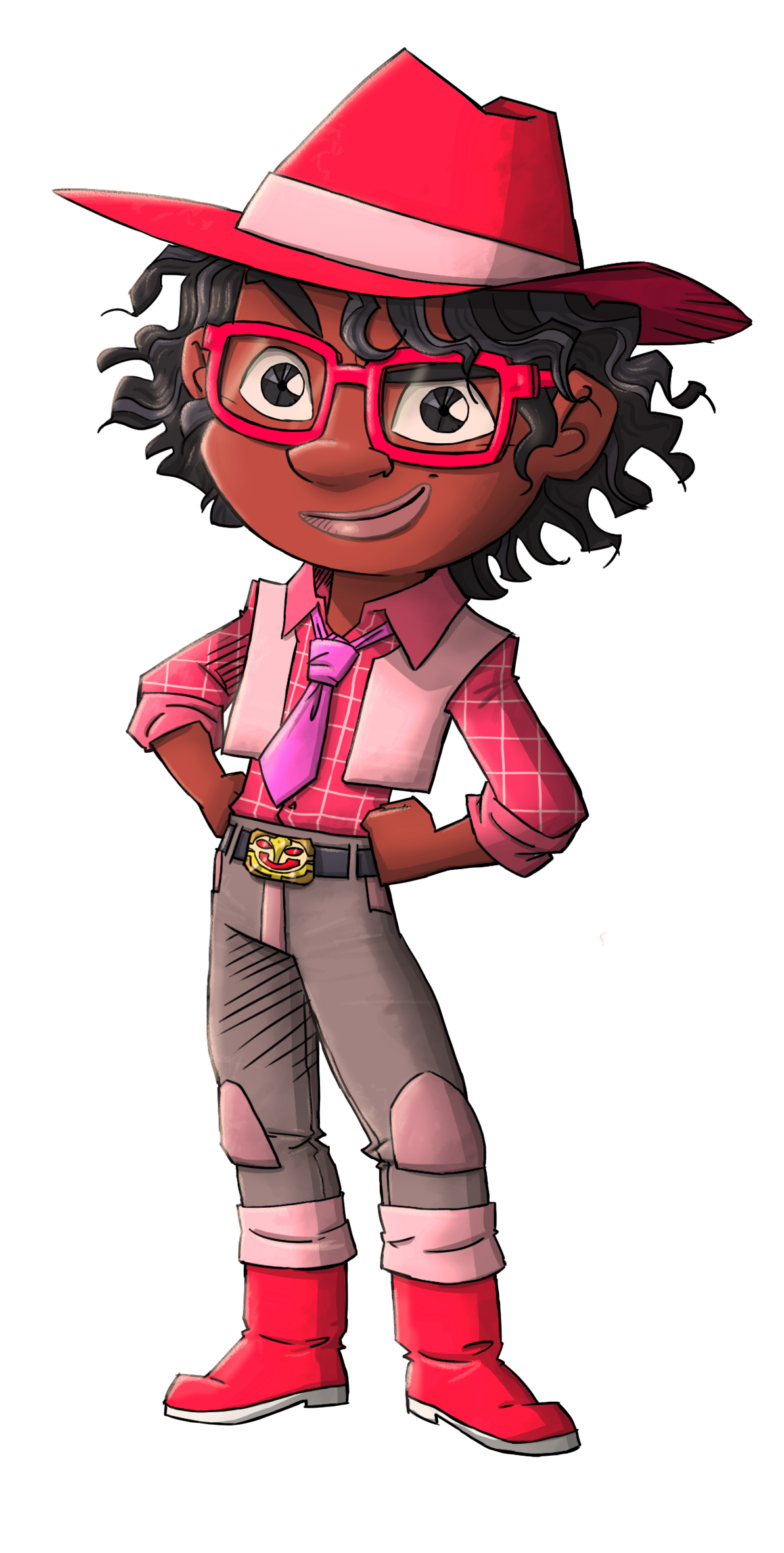 Tom is cunning and tactics are his thing. He's always one step ahead of the others.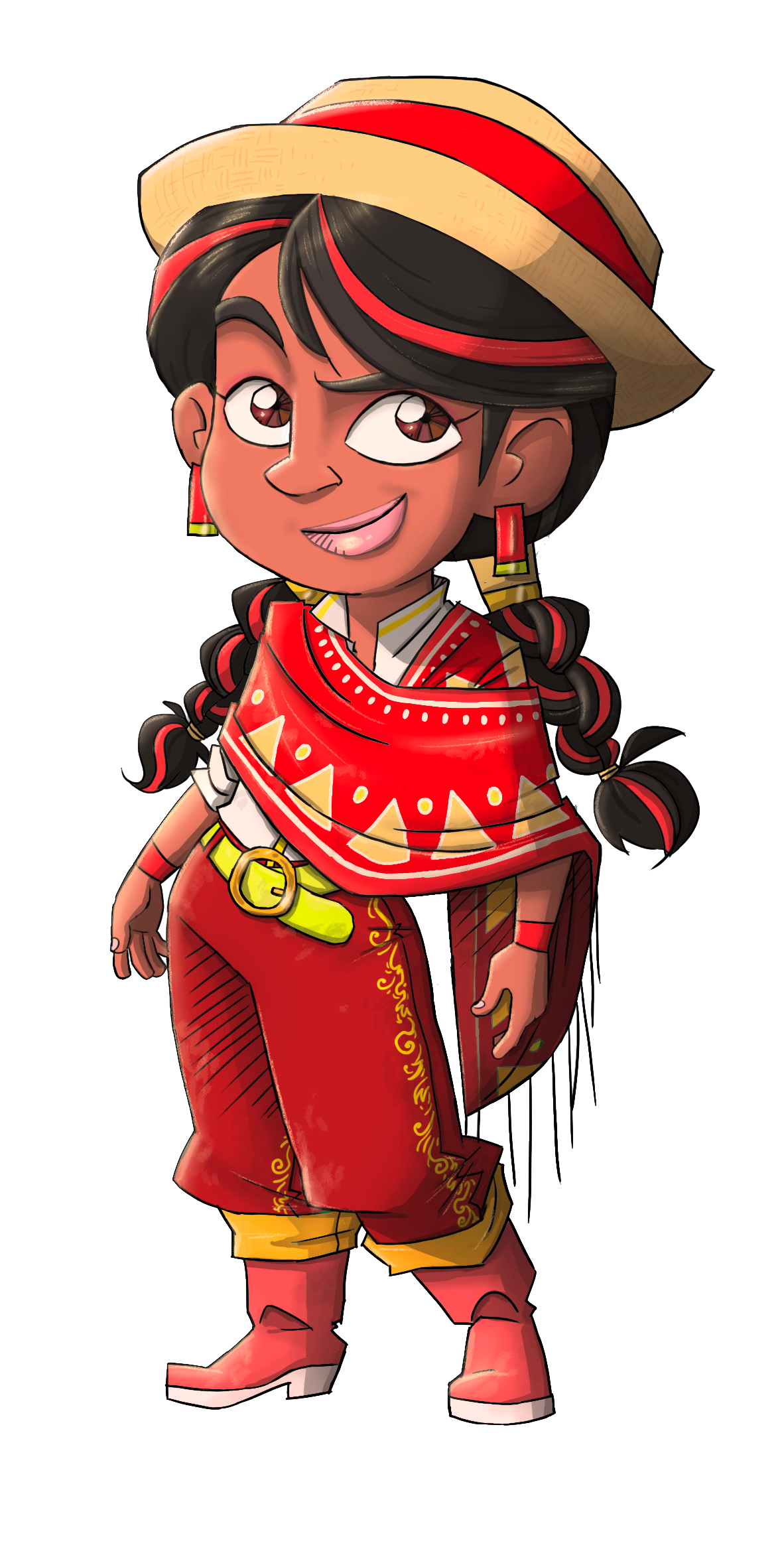 Joy has a talent for getting to the bottom of things! Her intuition, cool head, and cheerful attitude will be major assets on this wild ride.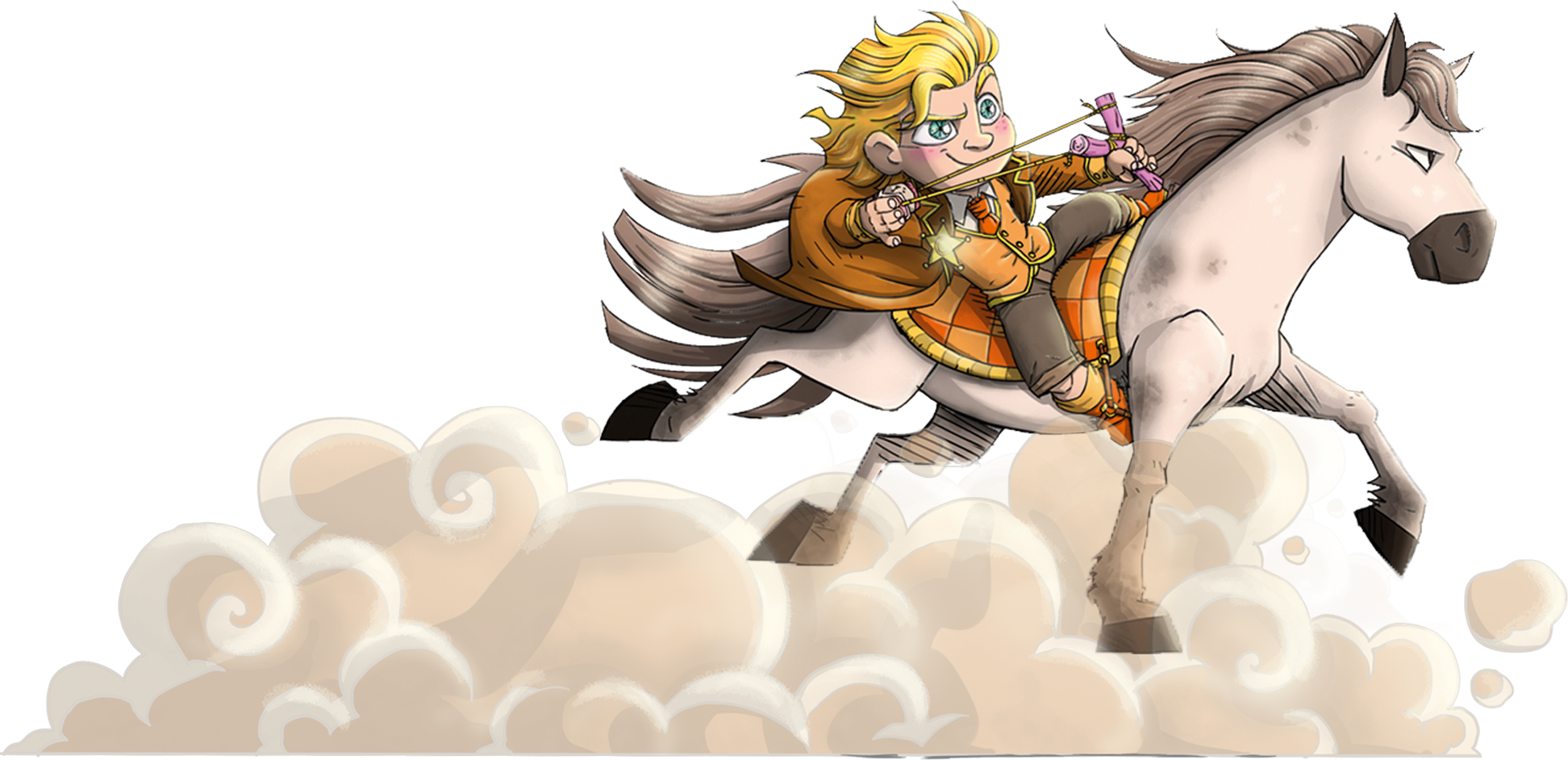 Sam is the Marshal's son, and he's following in his father's footsteps. Armed with his slingshot, he's ready to take down the Bandits!
Form a tight-knit team to collect as much luggage as possible and take down the Bandits who get in your way!
To win, you need to retrieve more items of luggage than the bandits. At the end of the game, all the luggage you managed to save and keep in the stagecoach is yours, and any left in the train is the bandits'.

In Kids Express, you take turns. On your turn, follow the two steps below:
You can move your Kid standee OR shoot with Sam.
– Step 2
You must  pick up 1 Baggage token from where your figurine is located, and then apply the effect of this token.
Step 1 in detail
Move your Kid standee: Take your Kid standee and place it in the Train car of your choice, so long as there are no Bandits in that location.
OR
Shoot with Sam: Move the Sam standee. Use your Player Aid board to position Sam closer to or farther away from the Train and then place the Slingshot on the platform and flick or use a finger to hit it toward 1 or more Bandits, aiming to knock them over.
Step 2 in detail
Pick up an item of Luggage AND apply its effect : Take 1 Luggage token from the stack in the location your Kid standee is in. Turn it over and apply its effect. Keep it in front of you (Unless otherwise specified.)
The game ends immediately as soon as 1 of the stacks of Luggage tokens RUNS OUT.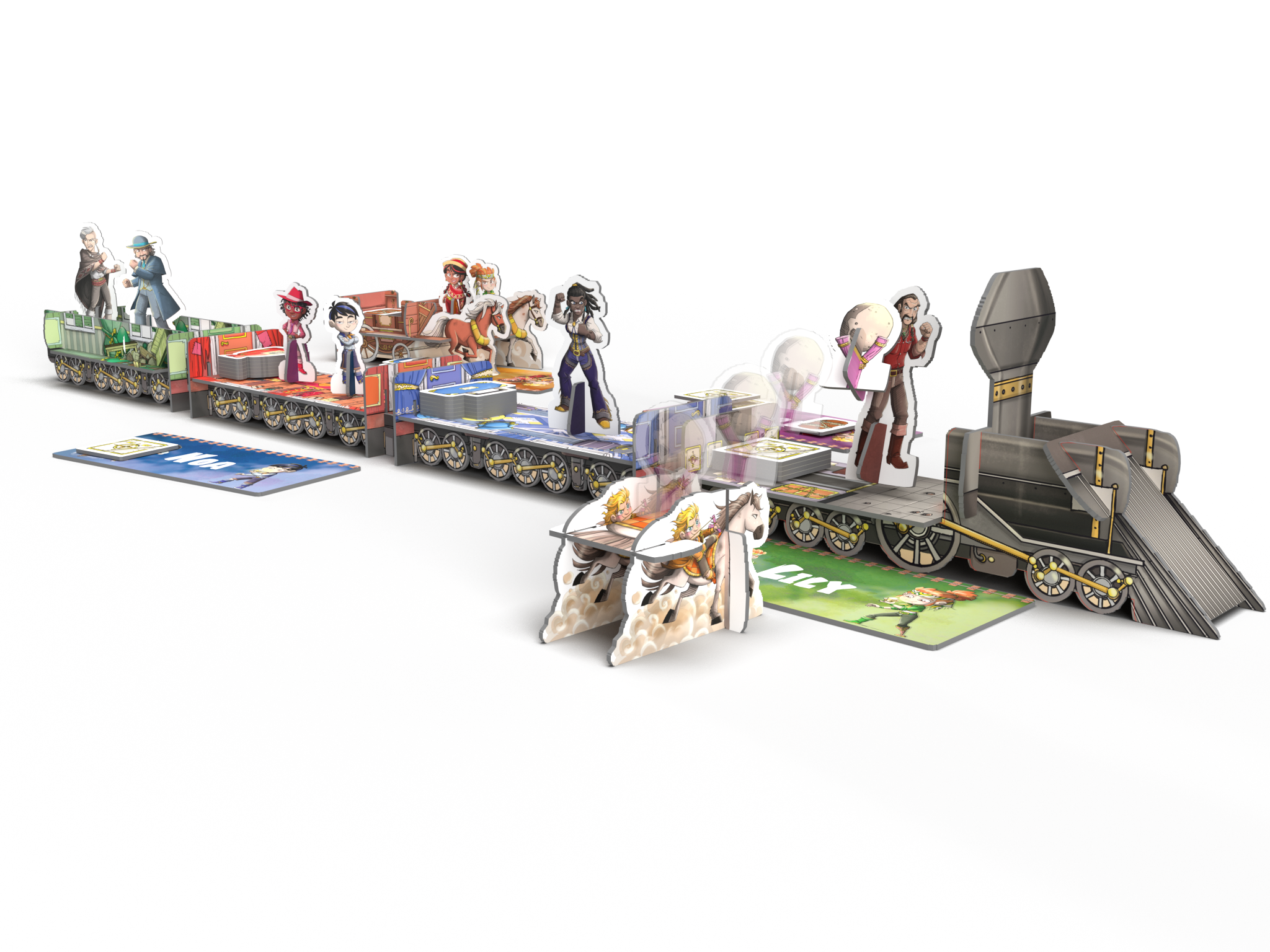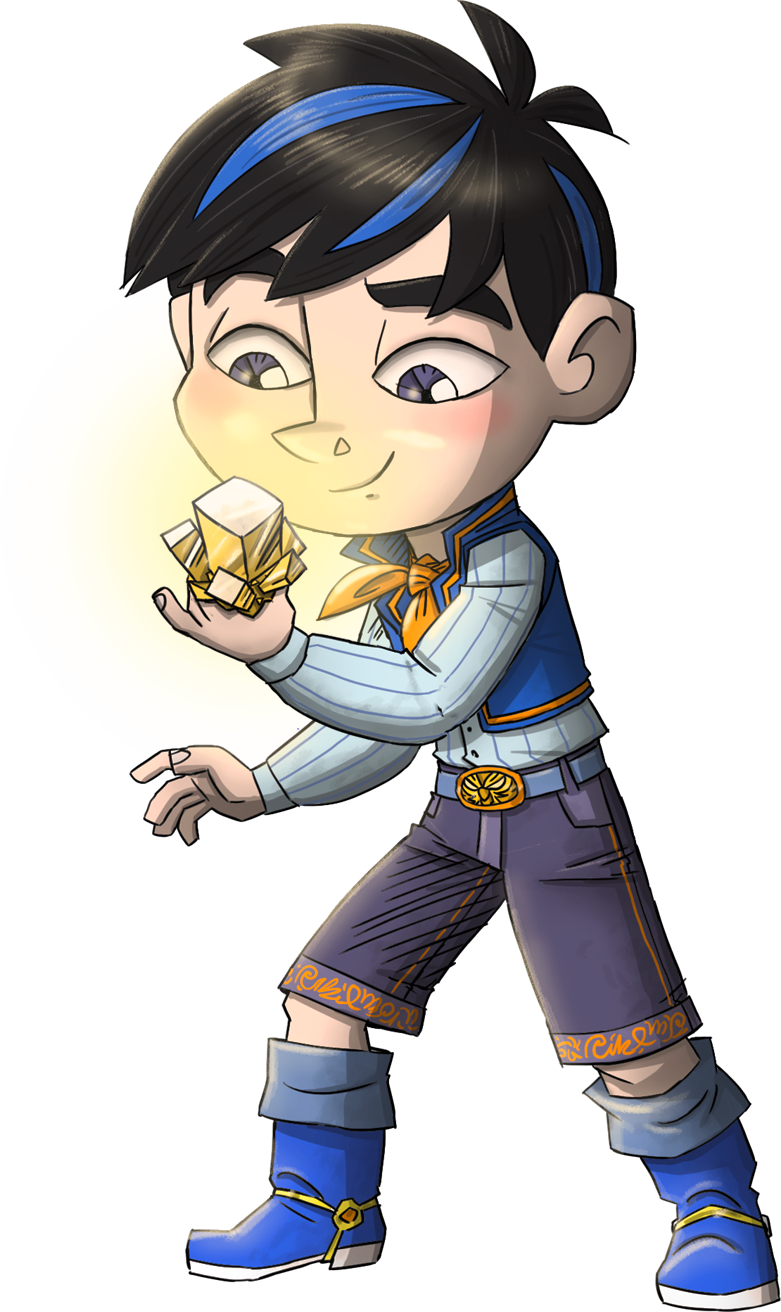 All of the Baggage hides a gold nugget.
So, how many loot items will you be able to save?