Ludonaute,
les explorateurs ludiques
Ludonaute est une maison d'édition de jeux de société fondée en 2010 par un couple de joueurs créateurs de jeux passionnés. Initialement basée à Istres dans le sud de la France, notre maison se trouve désormais à Nontron en Dordogne. Nous éditons un petit nombre de jeux de plateau ou de cartes chaque année et, pour chacun des titres que nous publions, des mois de développement et de recherches sont nécessaires dans le but d'atteindre la meilleur objet ludique possible.
Nos jeux sont, par leurs thèmes, une invitation au voyage vers des univers mythiques, imaginaires ou exotiques. Thèmes et mécanismes sont en adéquation de manière à faire vivre aux joueurs une parenthèse ludique passionnante et inoubliable. We pay attention to the quality of the contents and the art of our games, because they are full part of the pleasure.
Quatre personnes travaillent à temps plein chez Ludonaute. En plus de ce noyau, pour chaque projet, d'autres collaborateurs extérieurs (auteurs, autrices, illustrateurs, illustratrices, graphistes, designers…) participent à la naissance des jeux.
I love playing games because each time I live a different story. The theme, and moreover the feelings a game generates is the most important to me. I want to be embarked on an adventure with board games, in the same way a book can do.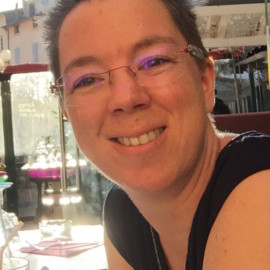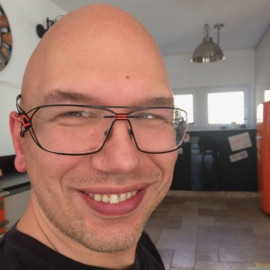 Président et Chef de projet
I like all kinds of games.
What I love in my job is to be able to make very various things such as developing games, thinking about the economical and technical constraints on the contents, talking with the artists about my views on a game… For me working is playing.
What drives me is quite simple: I like playing, with my daughters, with my wife or friends, family games, kids games, expert games…
So for a business manager, when you like what you sell, you cannot do nothing else but enjoy your job.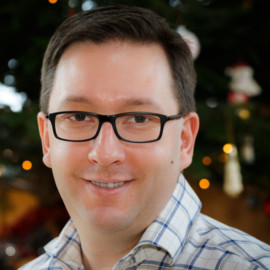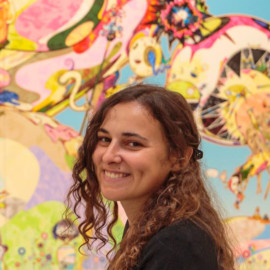 With eclectic tastes and a cheerful personality, I love to play all types of games as long as I have a good time with my loved ones.
I always have a game or two in the trunk of my car, you never know… My preference goes logically to party or strategic games so that we can laugh or argue a little.