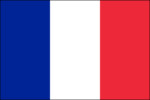 Le Kit Upgrade de Lewis et Clark – The Expedition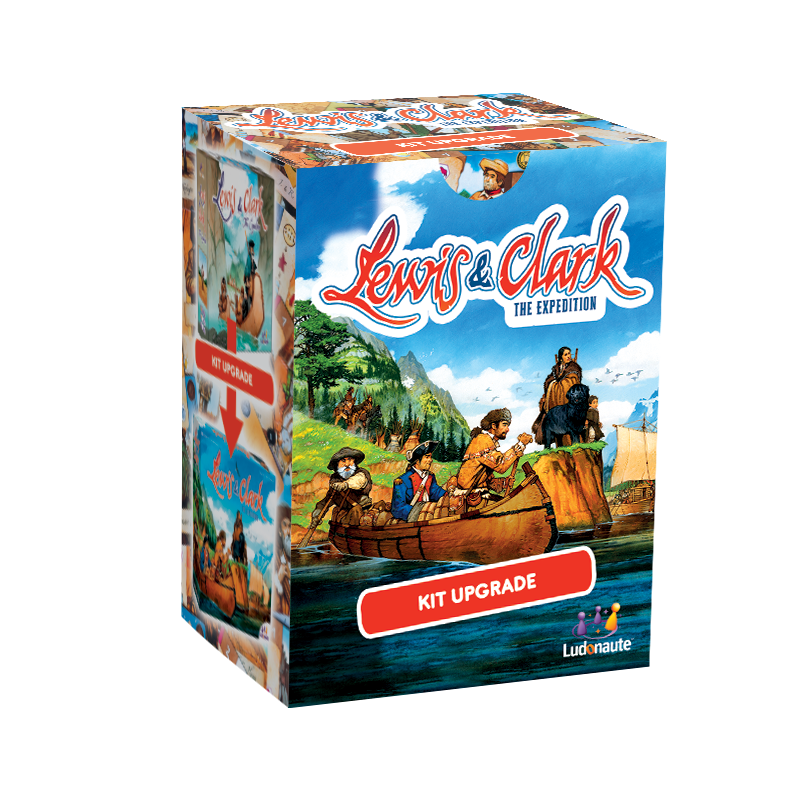 Suite à la réédition de Lewis & Clark – The Expedition en 2020, nous mettons à votre disposition un Kit de mise à jour qui permet à toutes celles et ceux possédant la première édition de mettre à jour votre matériel afin de pouvoir jouer avec les nouvelles règles.
les 84 cartes du jeu mises à jour
24 jetons Temps
3 autocollants pour modifier le plateau
Ce qui a changé dans les règles
Il n'y a plus de jetons Camp. En lieu et place, lorsque vous faites votre campement, vous récupérez autant de jetons Temps que de temps perdu (= la somme de tous les soleils).
Avant d'avancer, vous devrez utiliser autant de déplacements appropriés (montagne ou rivière selon votre position) que de jetons Temps restants afin de pouvoir les défausser. Ce n'est que lorsque vous n'en n'aurez plus que vous pourrez réellement avancer.
Vous ne comptez plus les cases de parcours occupées par les autres joueurs, vous sautez par-dessus.
Pour gagner, vous devez établir votre campement au-delà de Fort Clatsop avec un nombre de jetons Temps inférieur au chiffre indiqué, grâce au nouveau sticker, sur votre emplacement. Si vous avez trop de jetons Temps, vous continuez de jouer normalement jusqu'à ce que vous établissiez à nouveau votre campement avec moins de jetons Temps qu'indiqué ou jusqu'à ce qu'un autre joueur ne le fasse avant vous et ne vous souffle la victoire sous le nez.
Nous vous conseillons de relire l'intégralité des règles.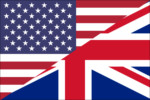 The Upgrade Kit of Lewis et Clark – The Expedition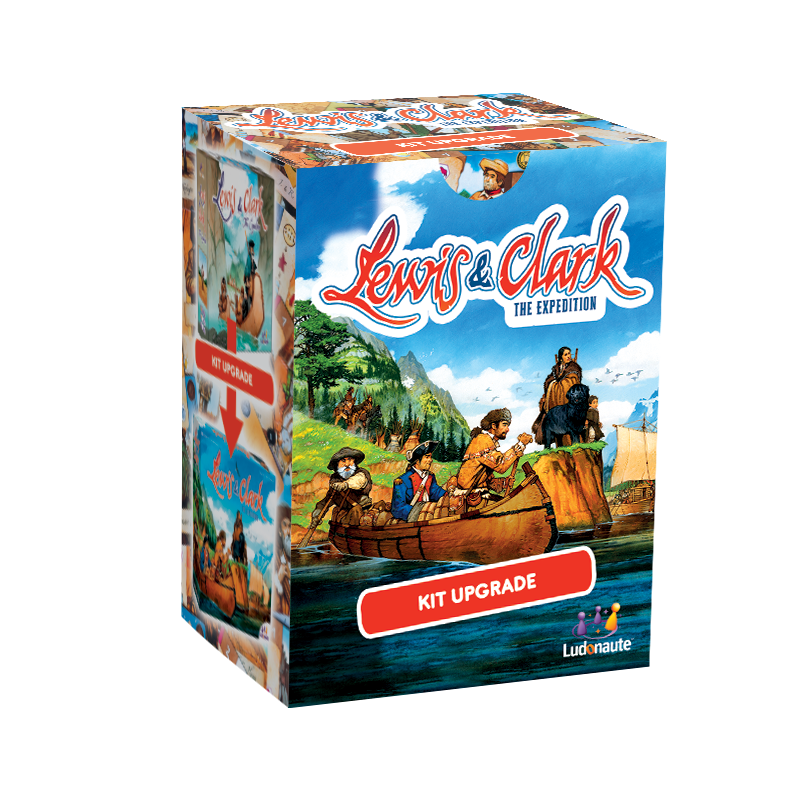 Following the reprint of Lewis & Clark – The Expedition in 2020, we give the opportunity for those who already own the game to update their first version with this Upgrade Kit so that you can play with the new rules.
the 84 cards up-to-date
24 Time tokens
3 stickers to paste on the board
What has changed in the rules
There are no more Camp tokens! Instead, when you camp, you get as many Time tokens as lost time (= addition of all the little suns).
Then, when it comes to moving forward, before actually moving you must spend as many appropriate moves (mountain or river depending on your location) as you have Time tokens, in order to discard them. It is only when you have no more Time tokens that you can actually move forward.
You no more count the race spaces occupied by other players, you simply jump over them.
You win the game when you set your camp outside Fort Clatsop with a number of Time tokens lower than the number indicated on your position (this number added on the board thanks to the new sticker). If you have too many Time tokens, you keep on playing until you establish your camp again with a sufficiently low number of Time tokens or until another player does it before you and that the victory flies over your head.
Reading the entire new Rulebook is recommended.
Télécharger les nouvelles règles
Les nouvelles règles expliquées en 15 minutes
The new rules explained in 15 minutes
Unboxing et mise en place du Kit