The day before yesterday, I had the opportunity to visit Ludofact factory, where the main part of our games are made. The company is based in Jettingen, 300 kms South of Frankfurt (Germany). About 100 people work there.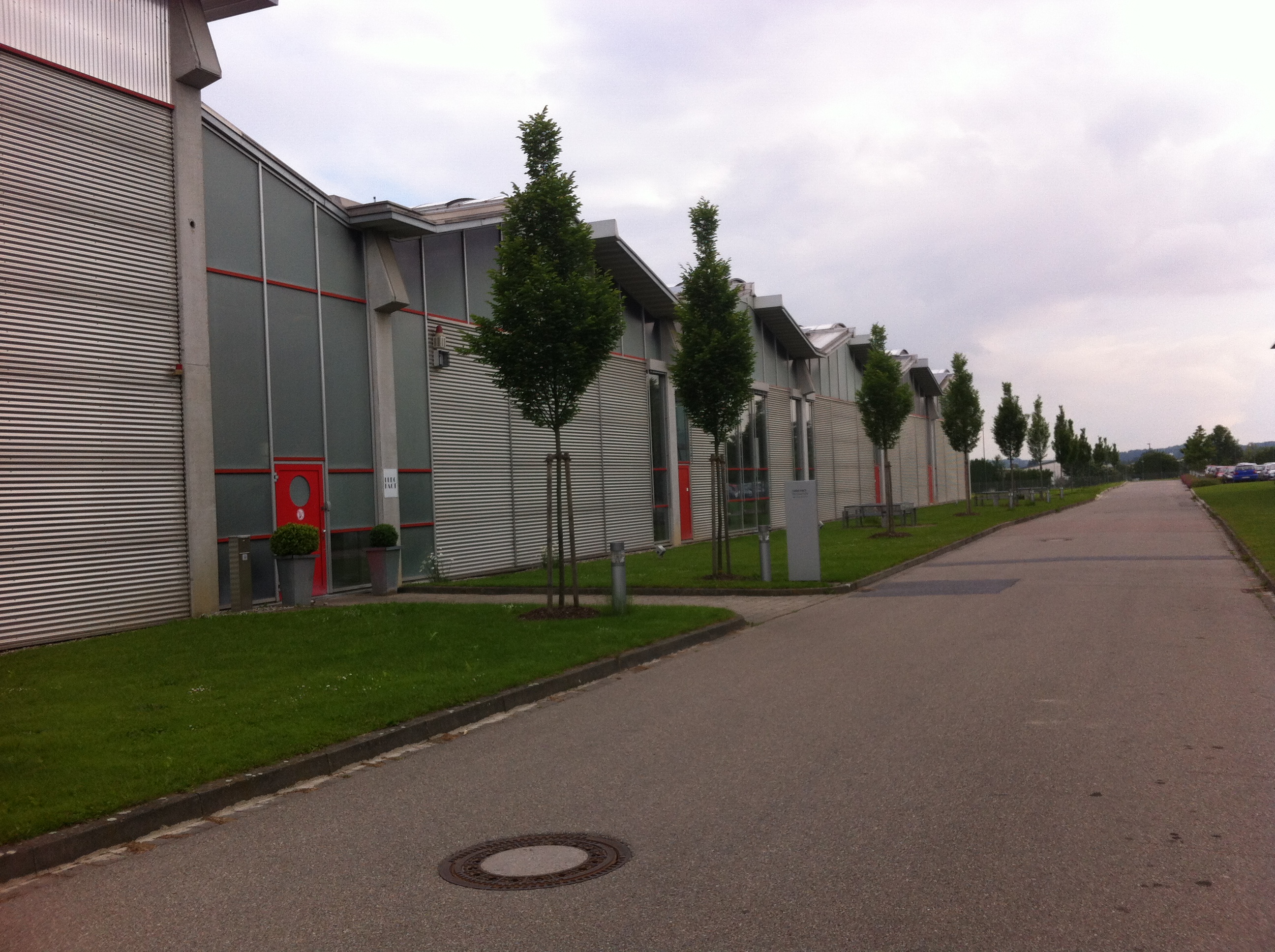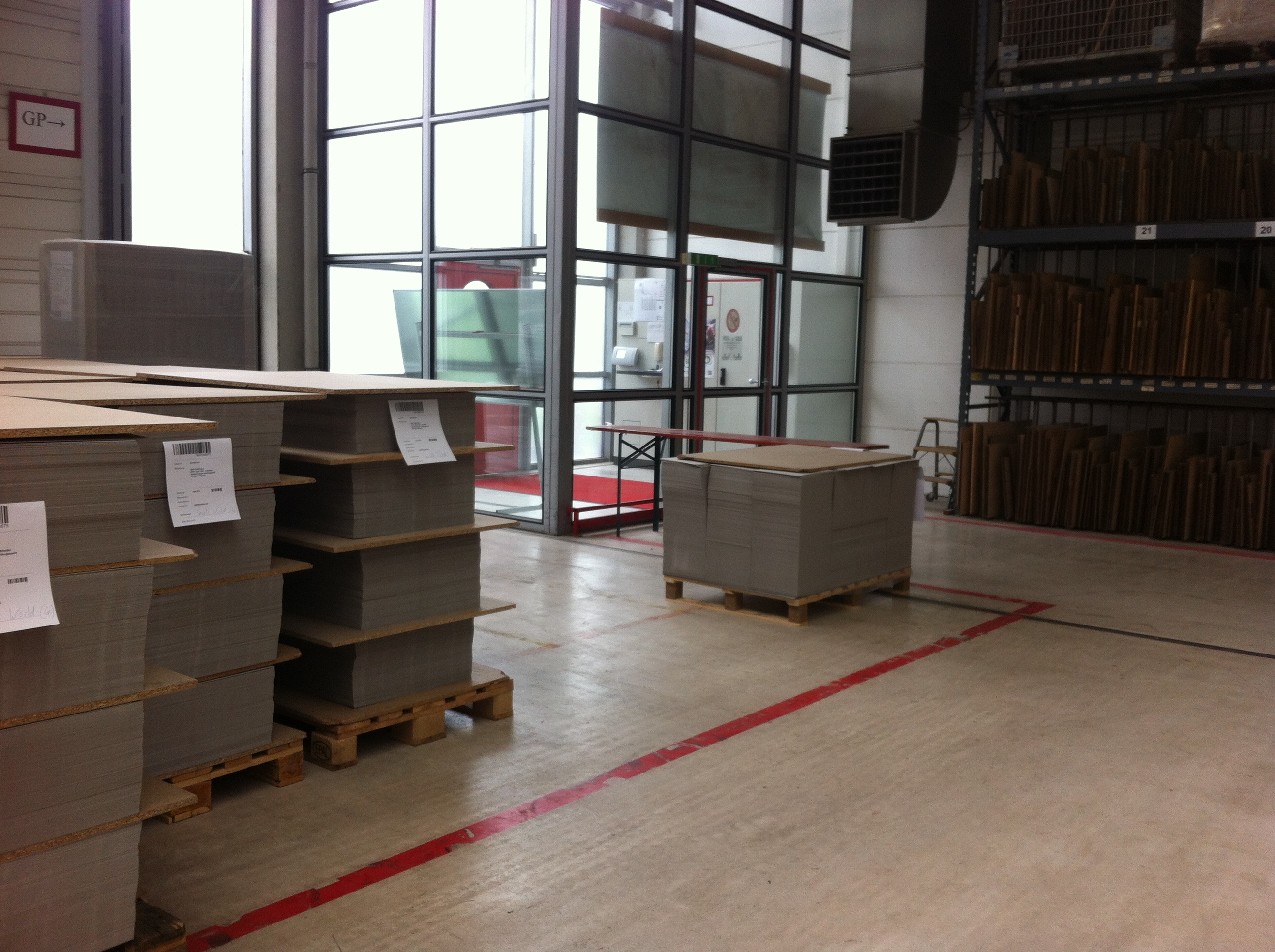 I have been explained the various steps of manufacturing board games, how are made punched boards, boxes, game boards.
Ludofact makes these elements on site. Each pallets of grey card boards sheets are glued, cut, punched…
The playing cards are made in another factory, a few kilometers away from there.
The rest of game contents are supplied by sub-contractors. The assembling of all contents is made on-site.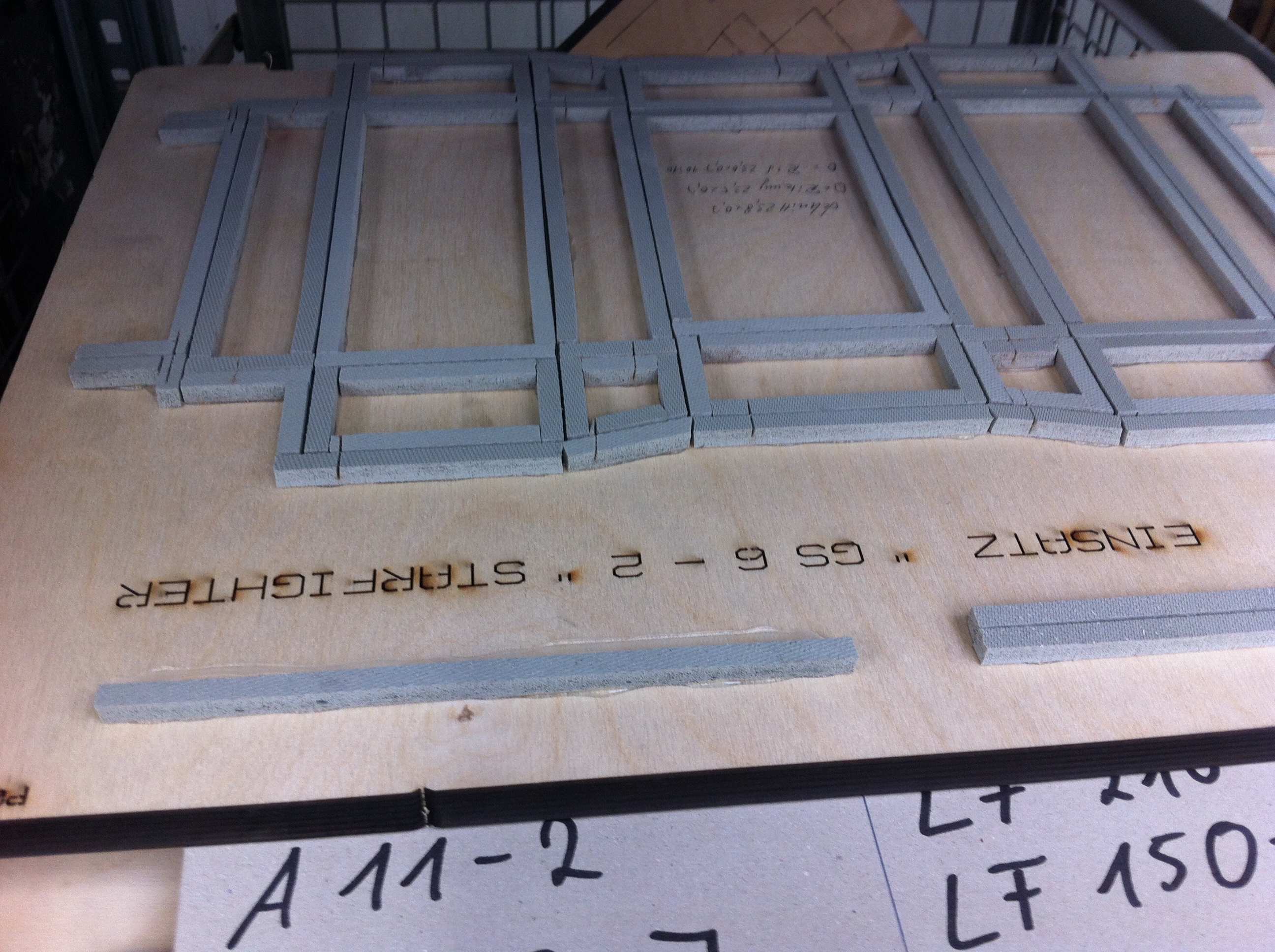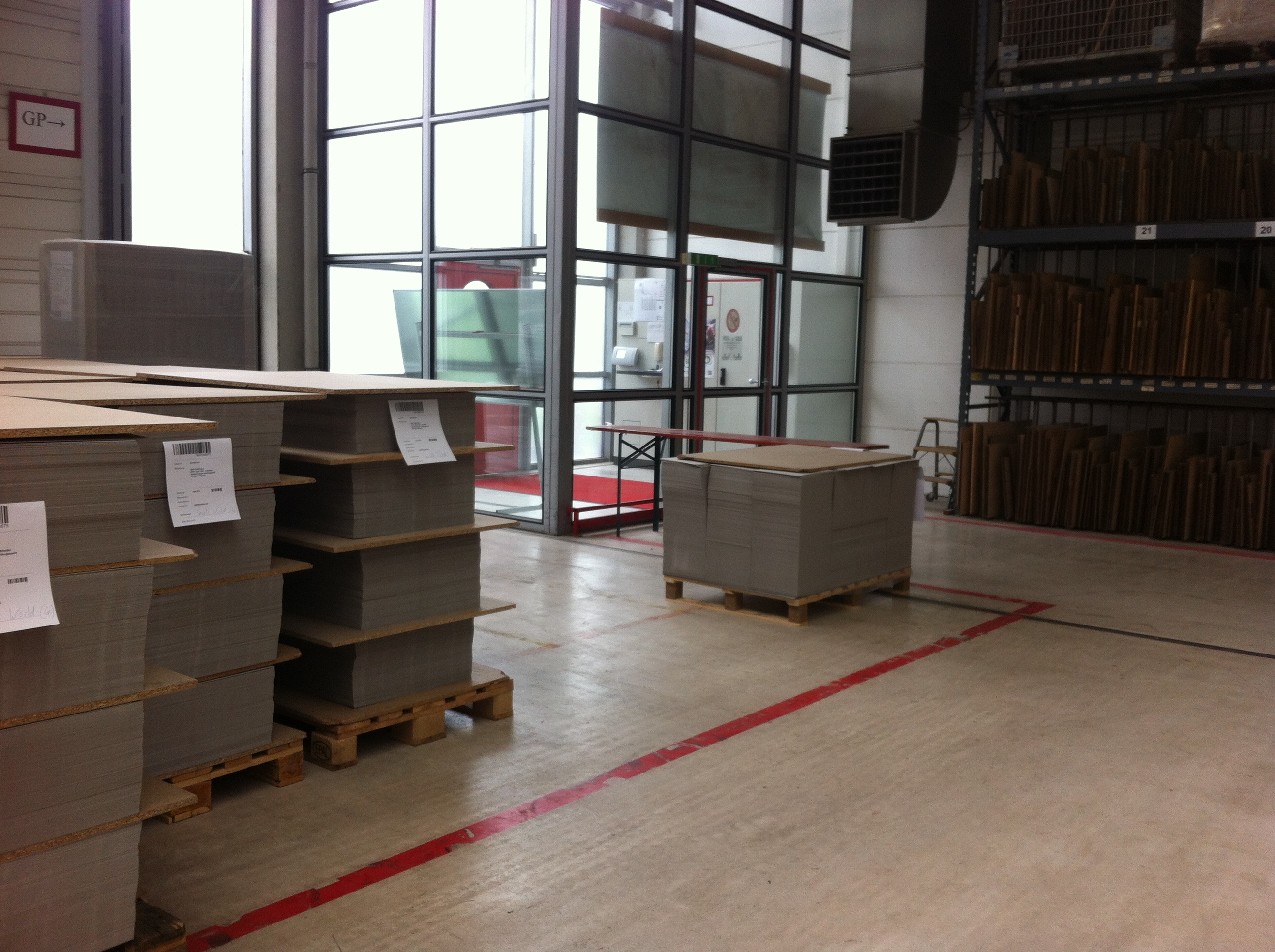 It happened that it was the day Discoveries was assembled. I could see the game taking shape before my eyes. A great moment in a publisher's life! !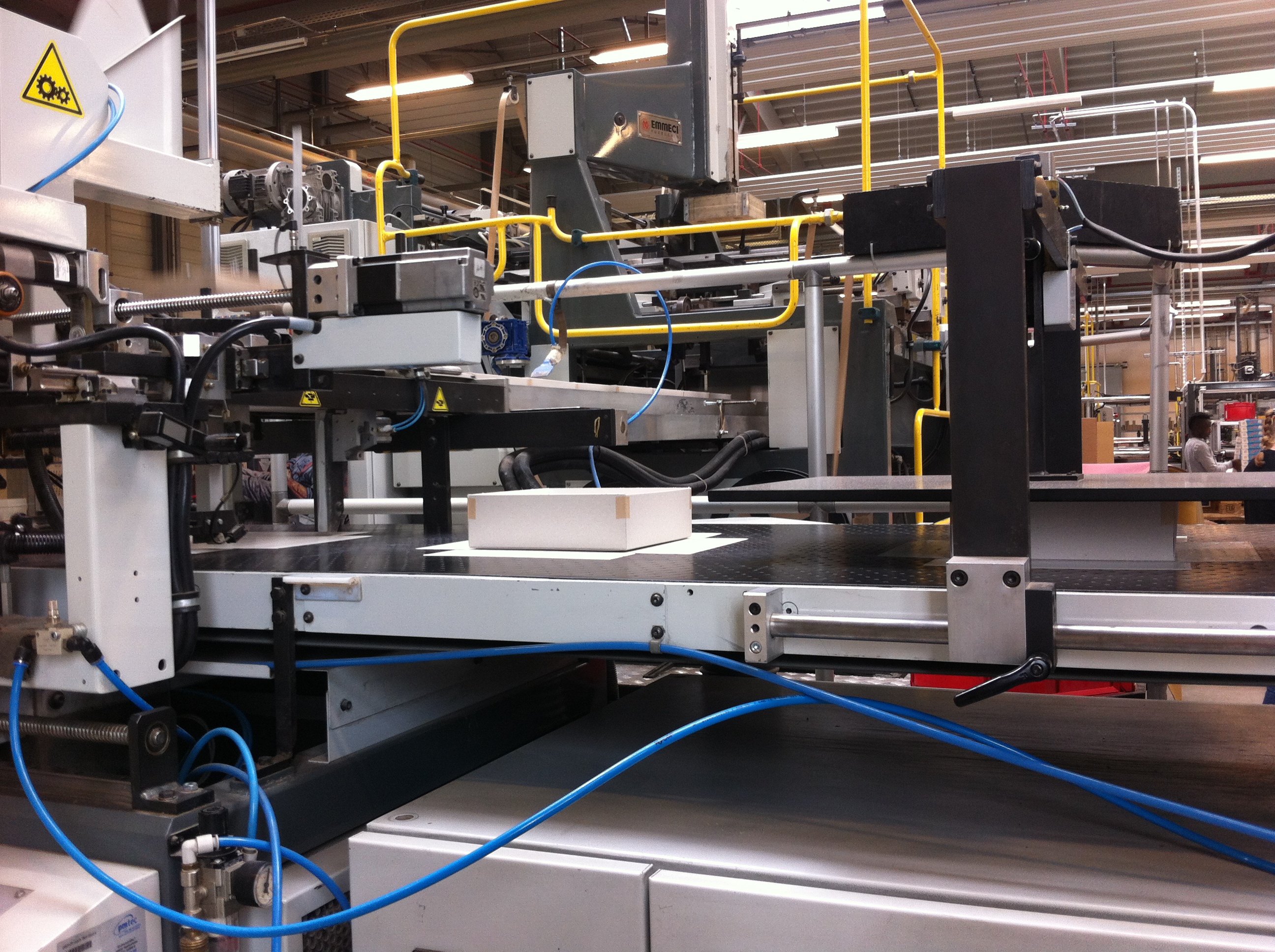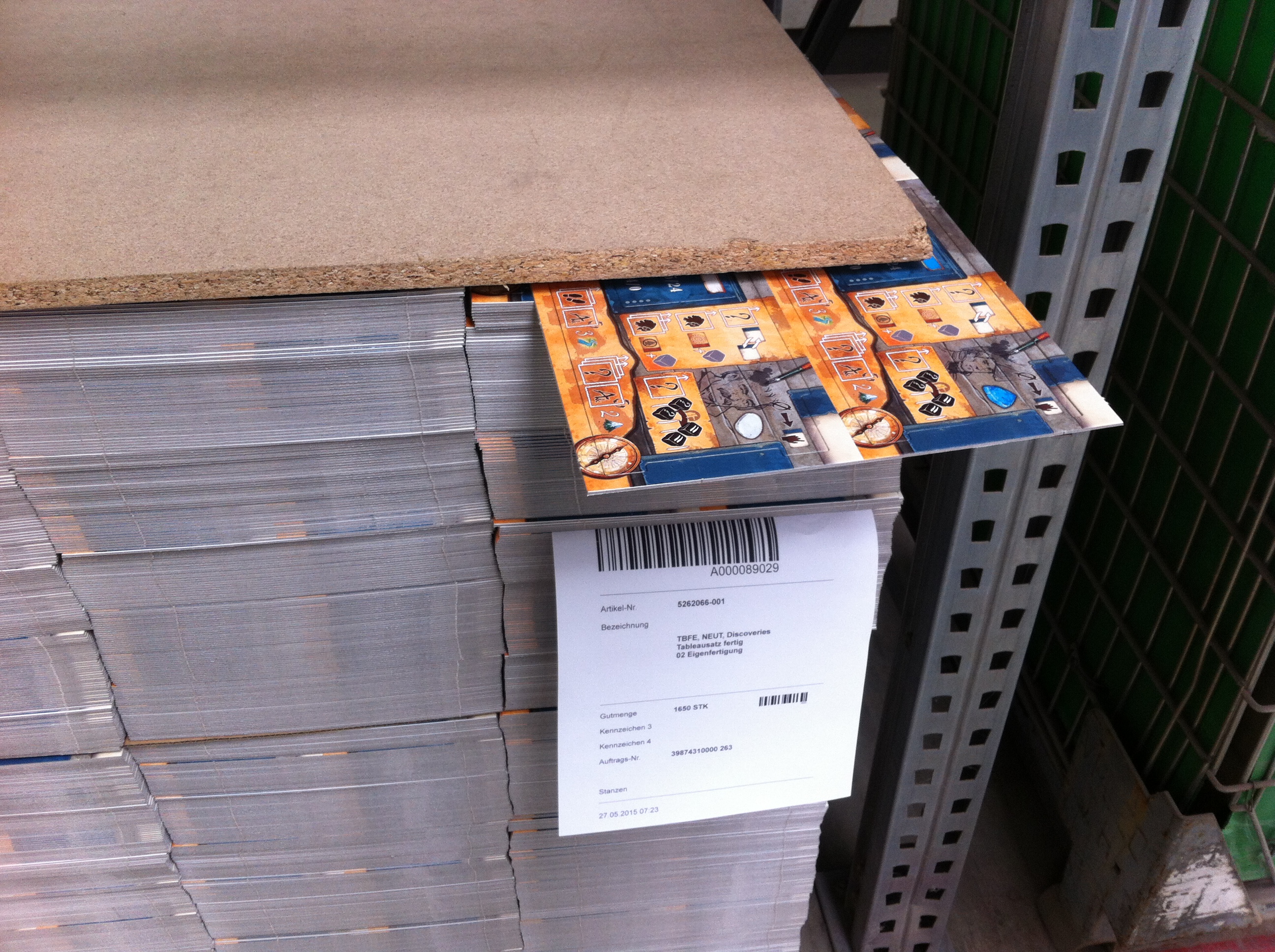 Assembling line of Discoveries:
The game will be released in Gen Con 2015, and in August in Europe. You will heard about it before this date. Stay tuned! :-)