Last week the International Toy Fair took place in Nürnberg (Germany). I spent two days there, meeting distribution partners and manufacturers.
It started with a 5 hours travel by plane, via Amsterdam, tiny snowflakes welcoming me and mingling with a cosmopolite crowd, men in suits and women wearing high heels.
At Asmodee's booth, Colt Express featured prominently next to the upcoming hits Loony Quest and Elysium.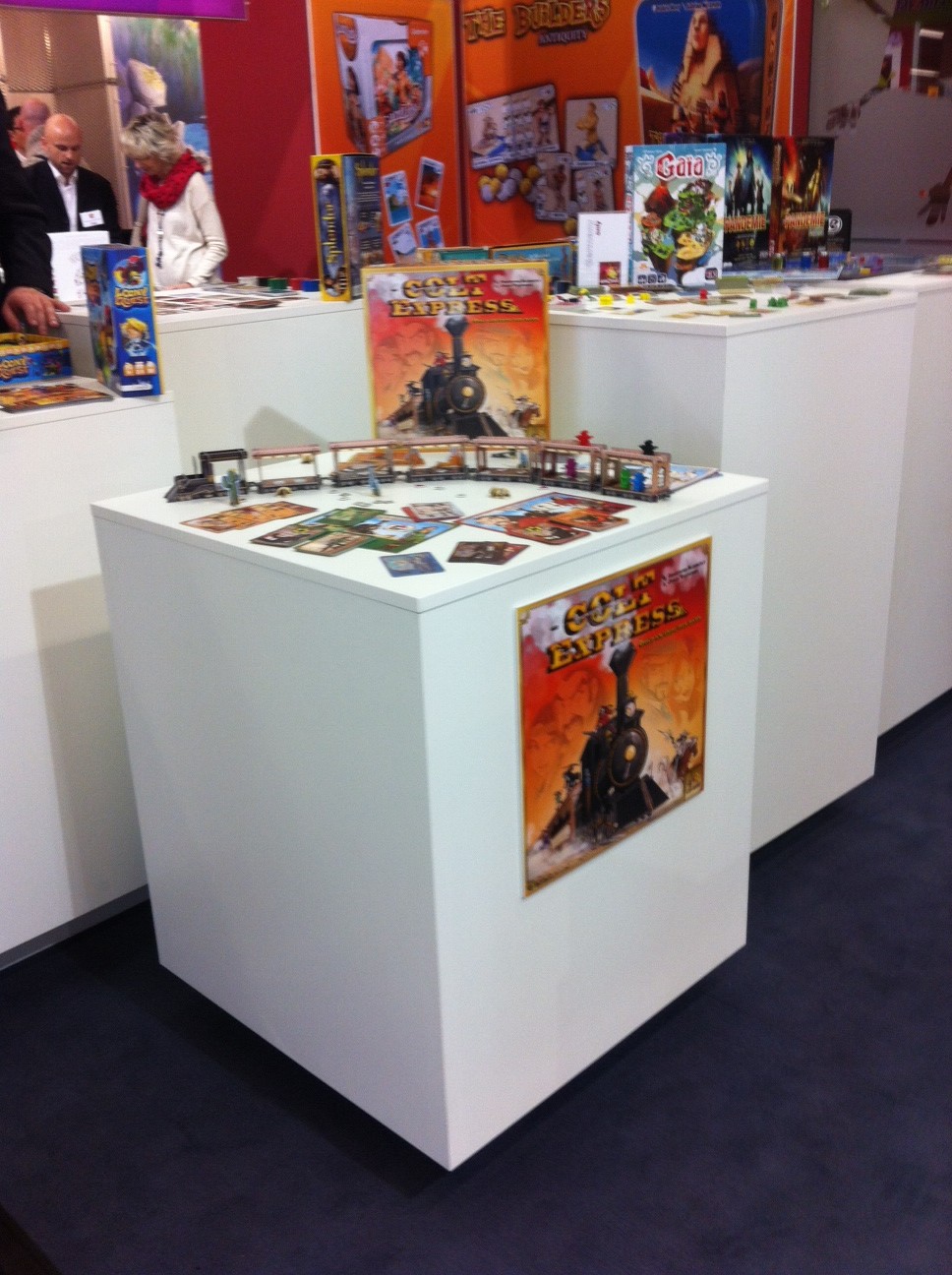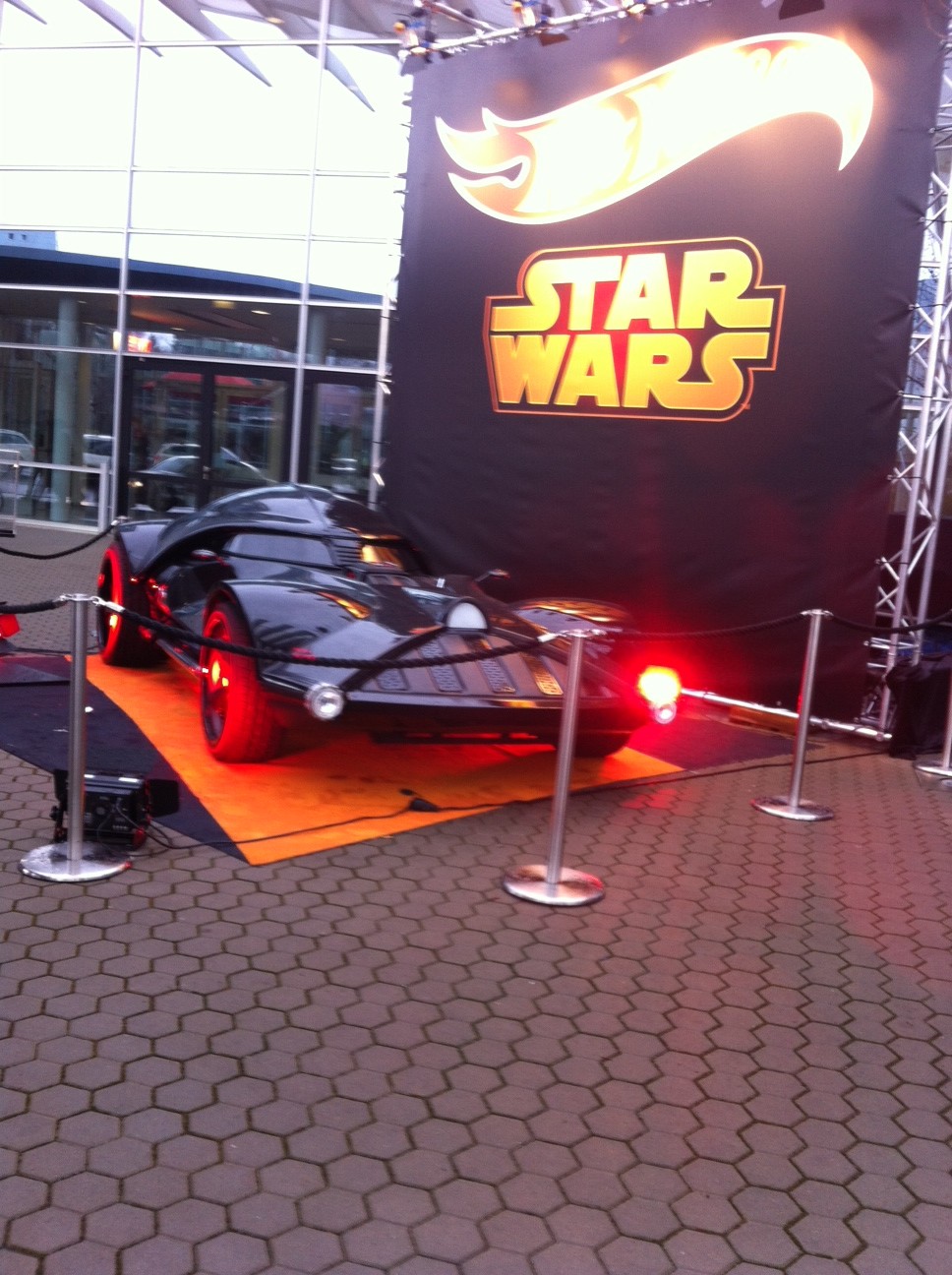 Some thoughts……
The year 20015 will see the wave of Star Wars. Each corner in each booth of the fair showed by-products of the blockbuster to be release in December.
Game industry is not outdone. Asmodee for instance will make a Star wars version of Bombyx' Timeline.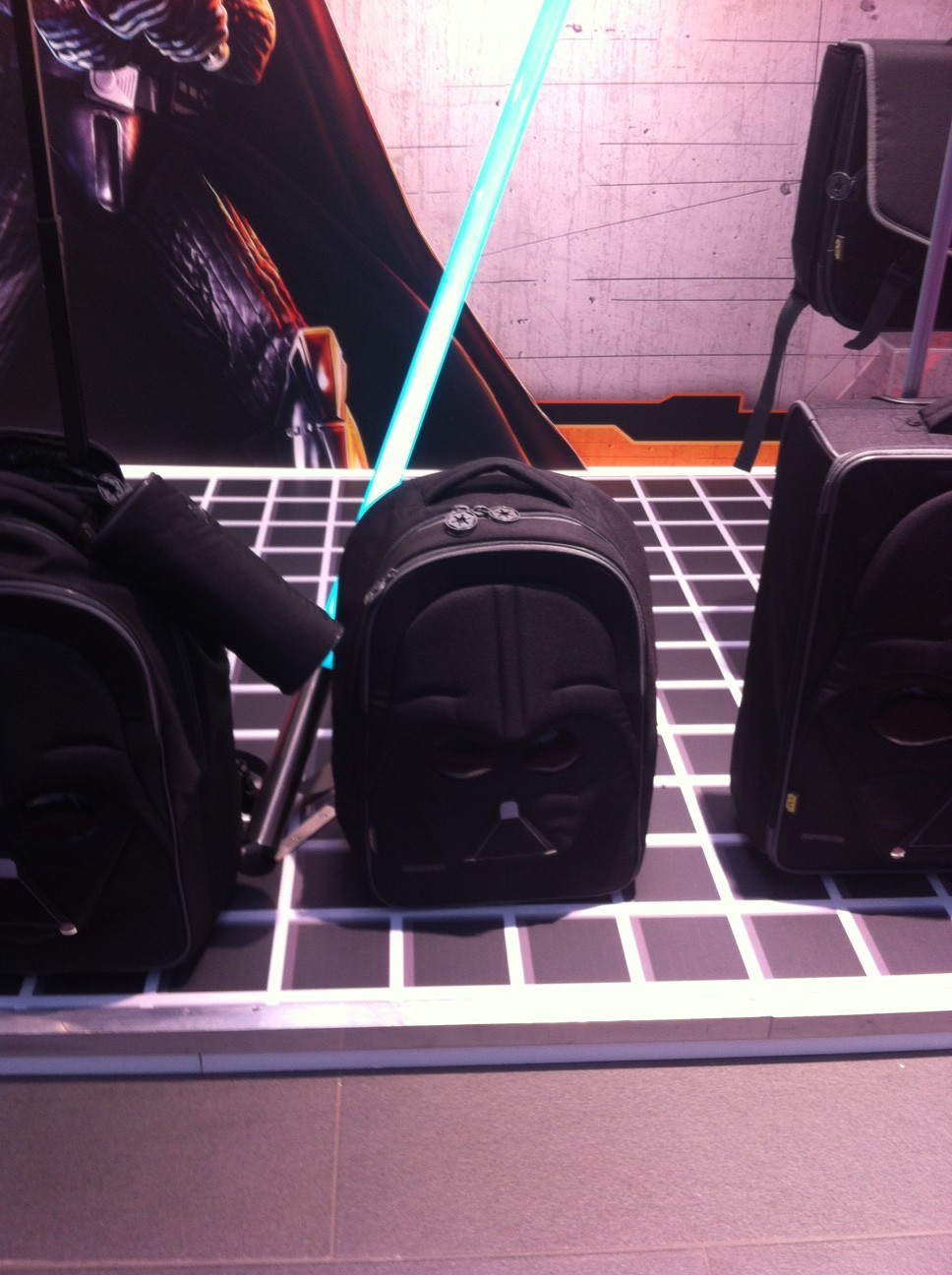 Regarding other licencing products, let's name Marvel and Frozen. Olaf will stand next to superheroes on the shelves in the next few months.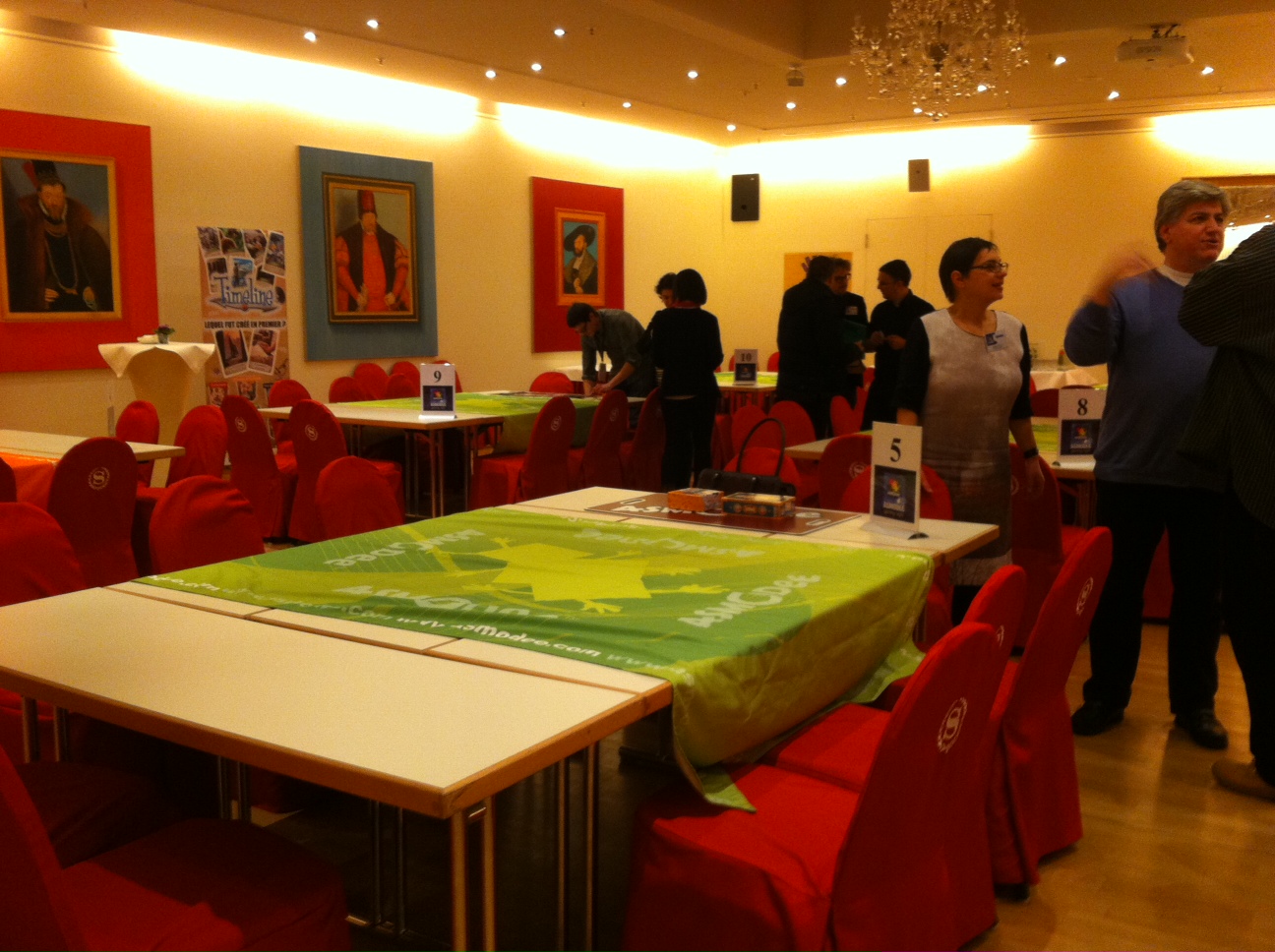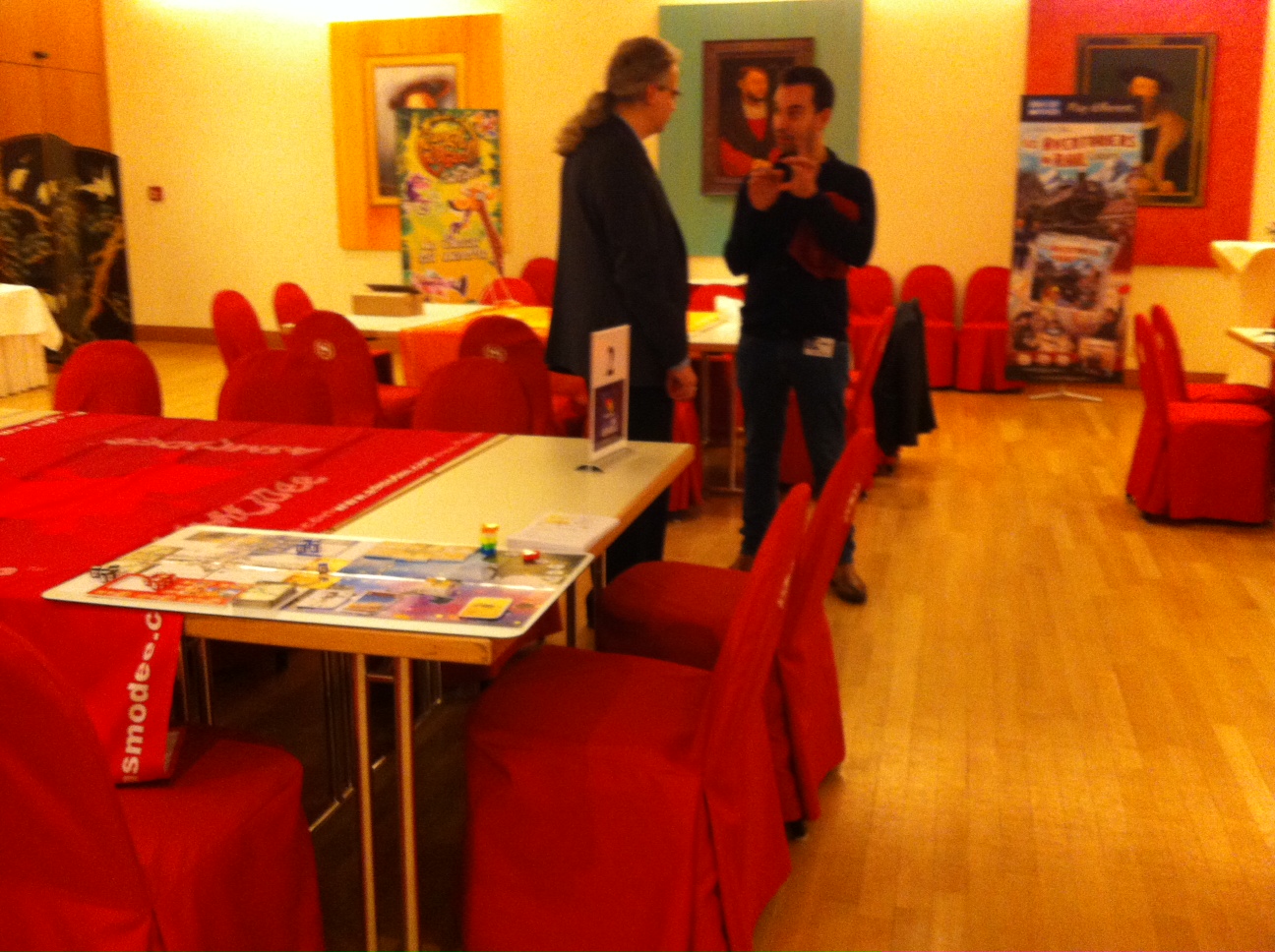 For me, those two days ended with my first Asmodee Gaming night.
An upper-class hotel in Nürnberg's center was the meeting place. Champagne and « petits-fours » were served to the guests: Asmodee's partners, subsidiaries and publishers.
Then was the test: the presentation of our upcoming games Discoveries and The little Prince. Eleven tables with 6 or 7 potential buyers and only seven minutes each time to convince them.
At the end, it went well thanks to Christelle, Estelle and Alexis.