Once upon a time in the Old West…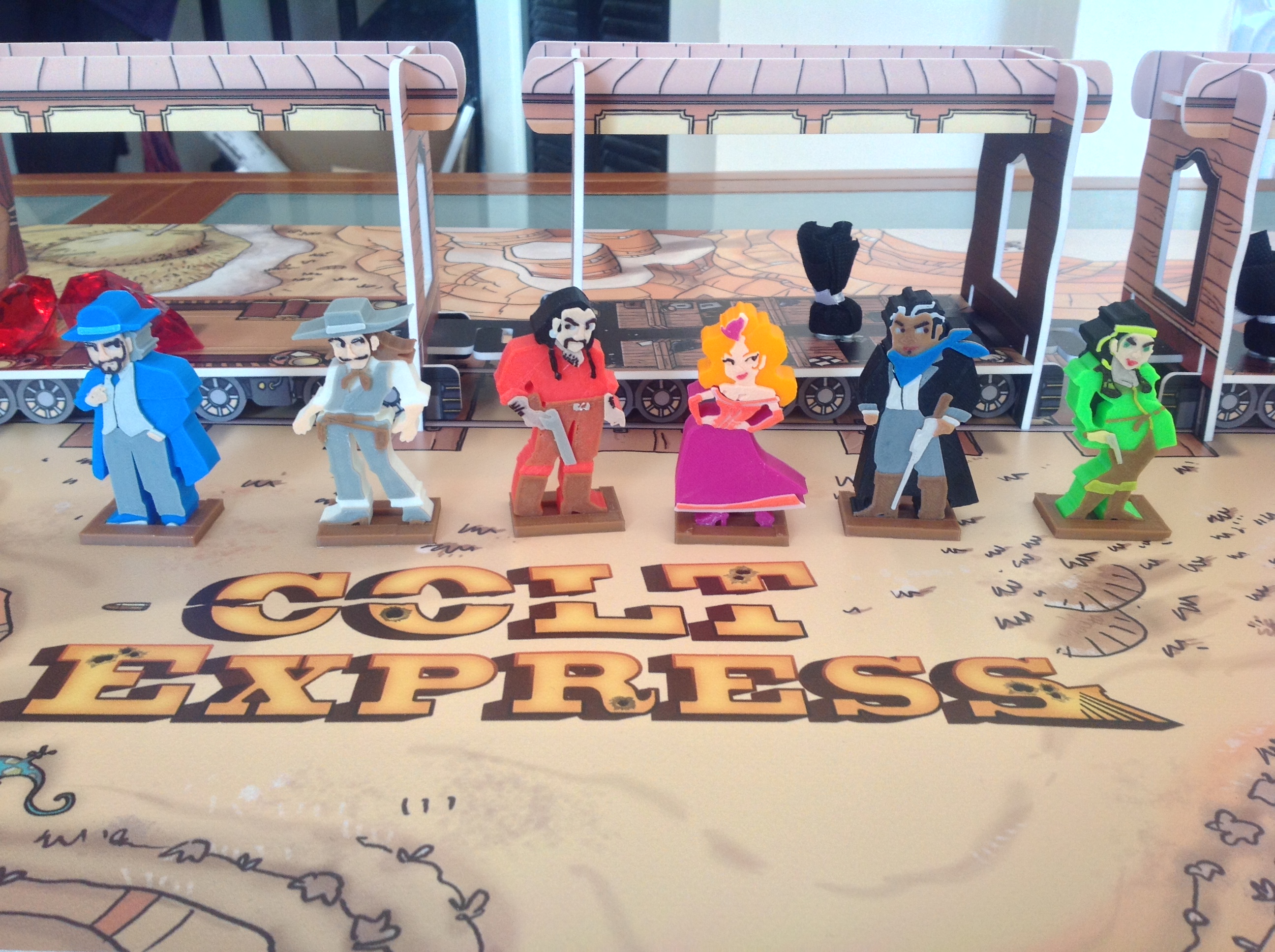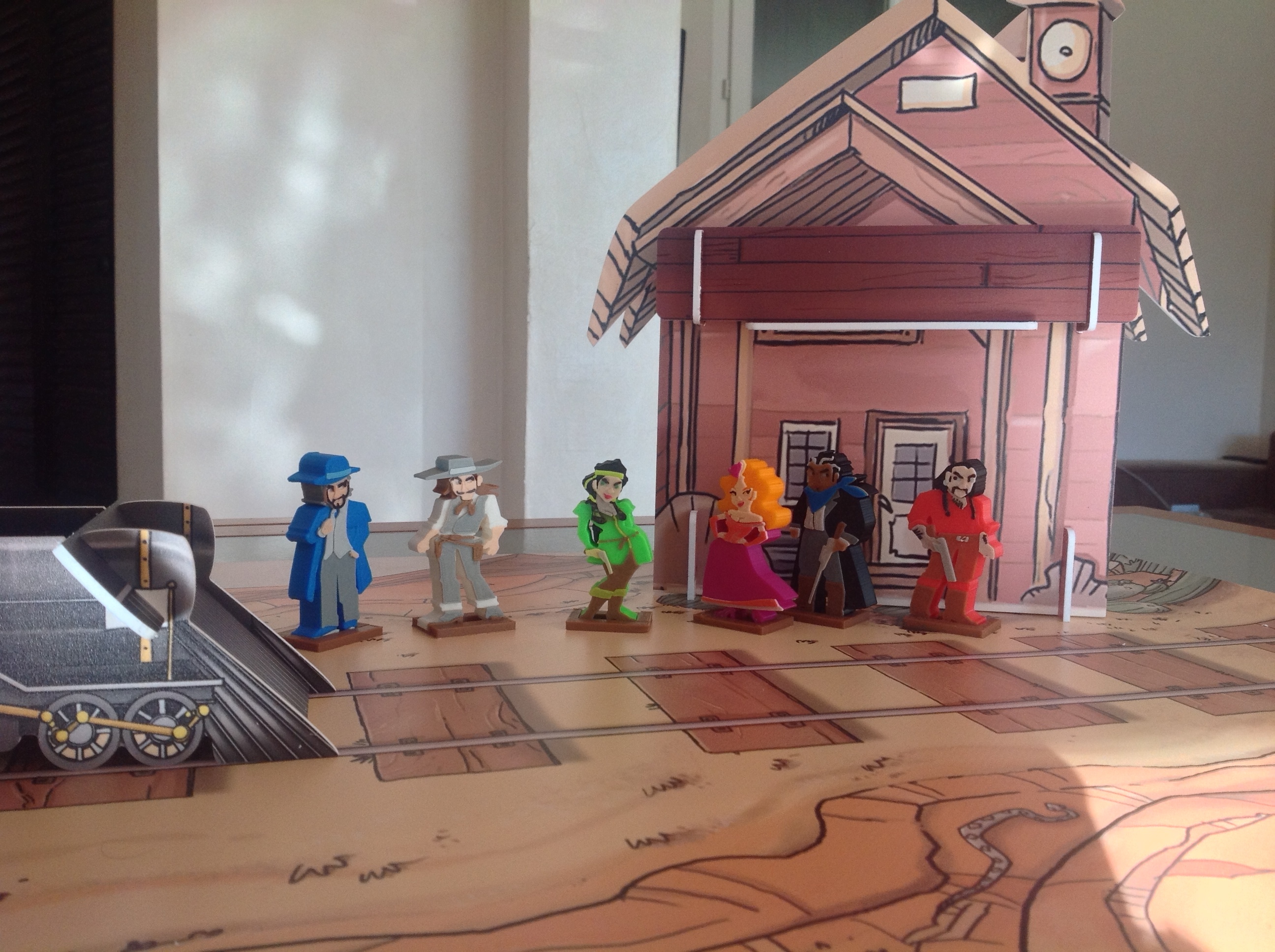 – The Colt express is here!
– From now, every man for himself!
– Oh Ghost look! it is shining in here !
– I am not here…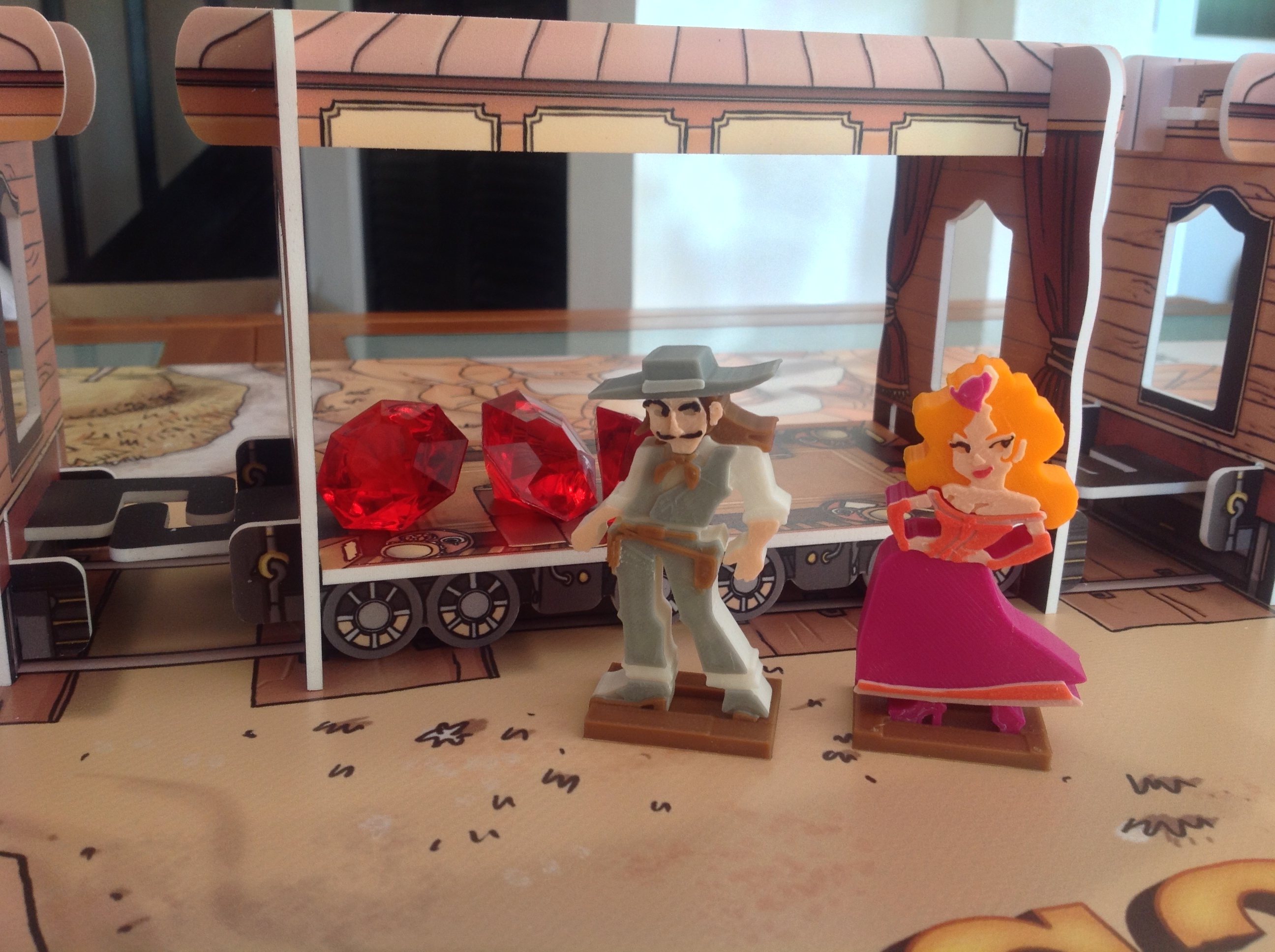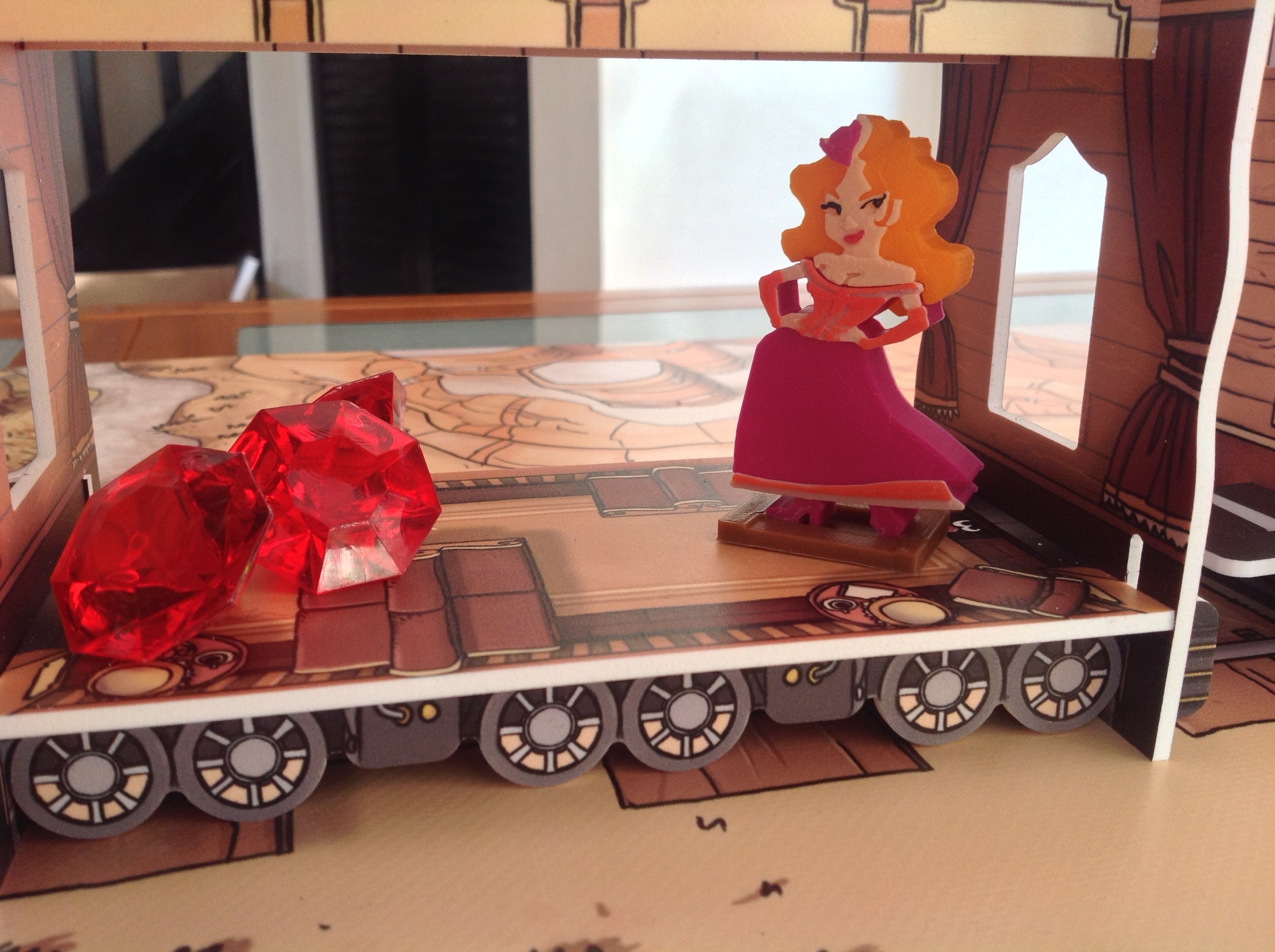 – I am Ghost…
– Let's go!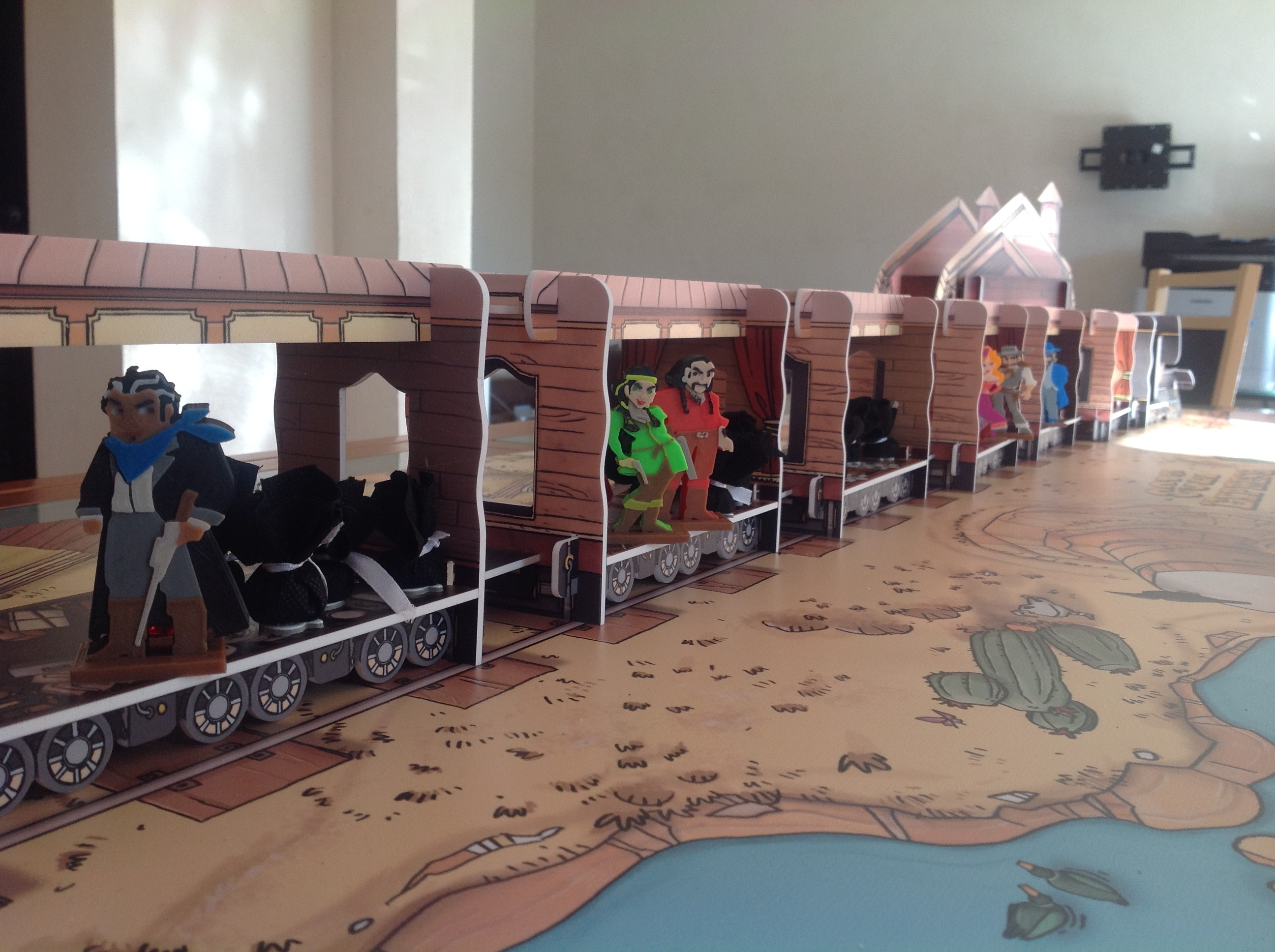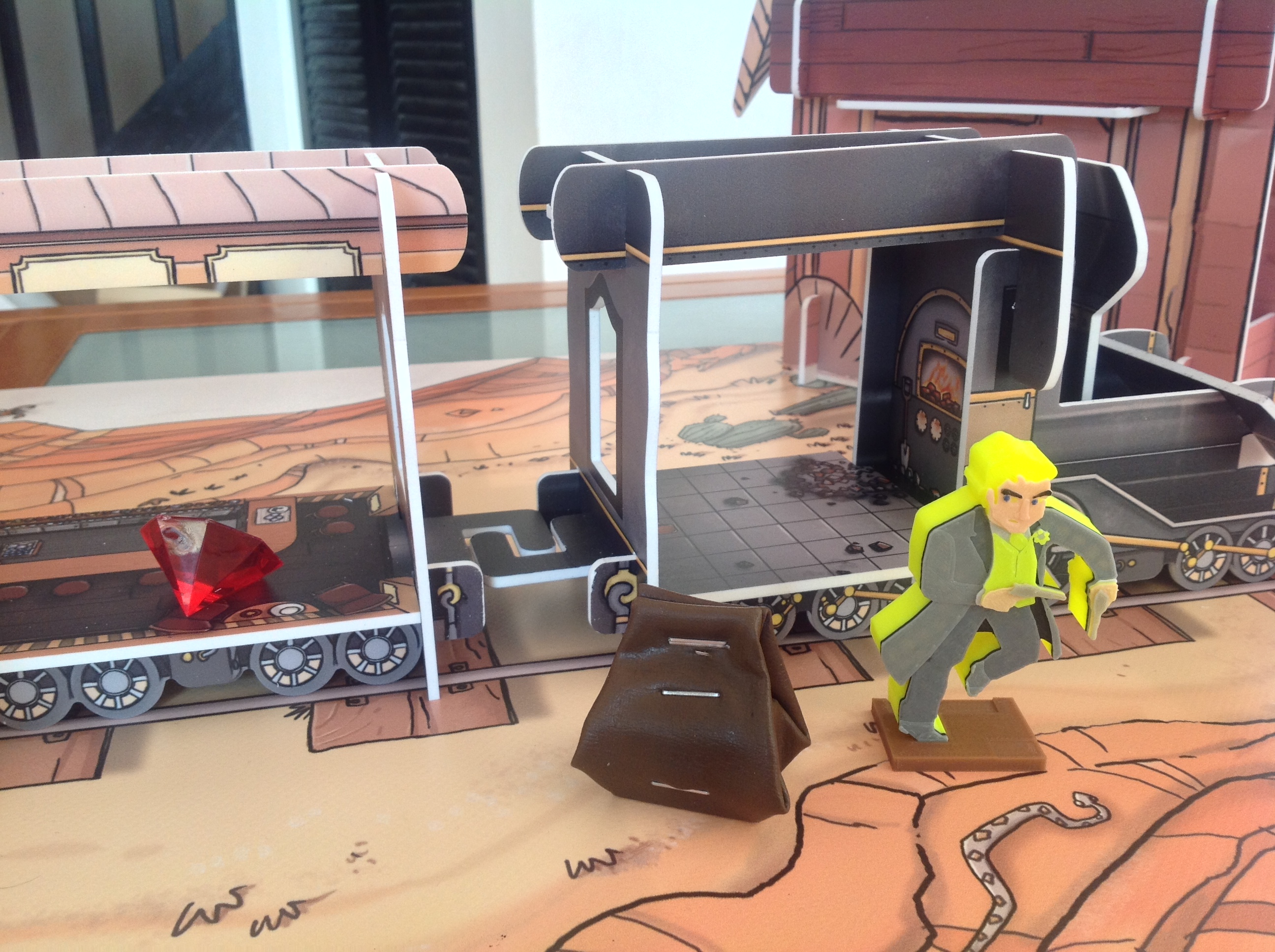 – I must carry this suit case during the whole day. What rotten luck! I'm gonna let it in the locomotive, it will be safe here.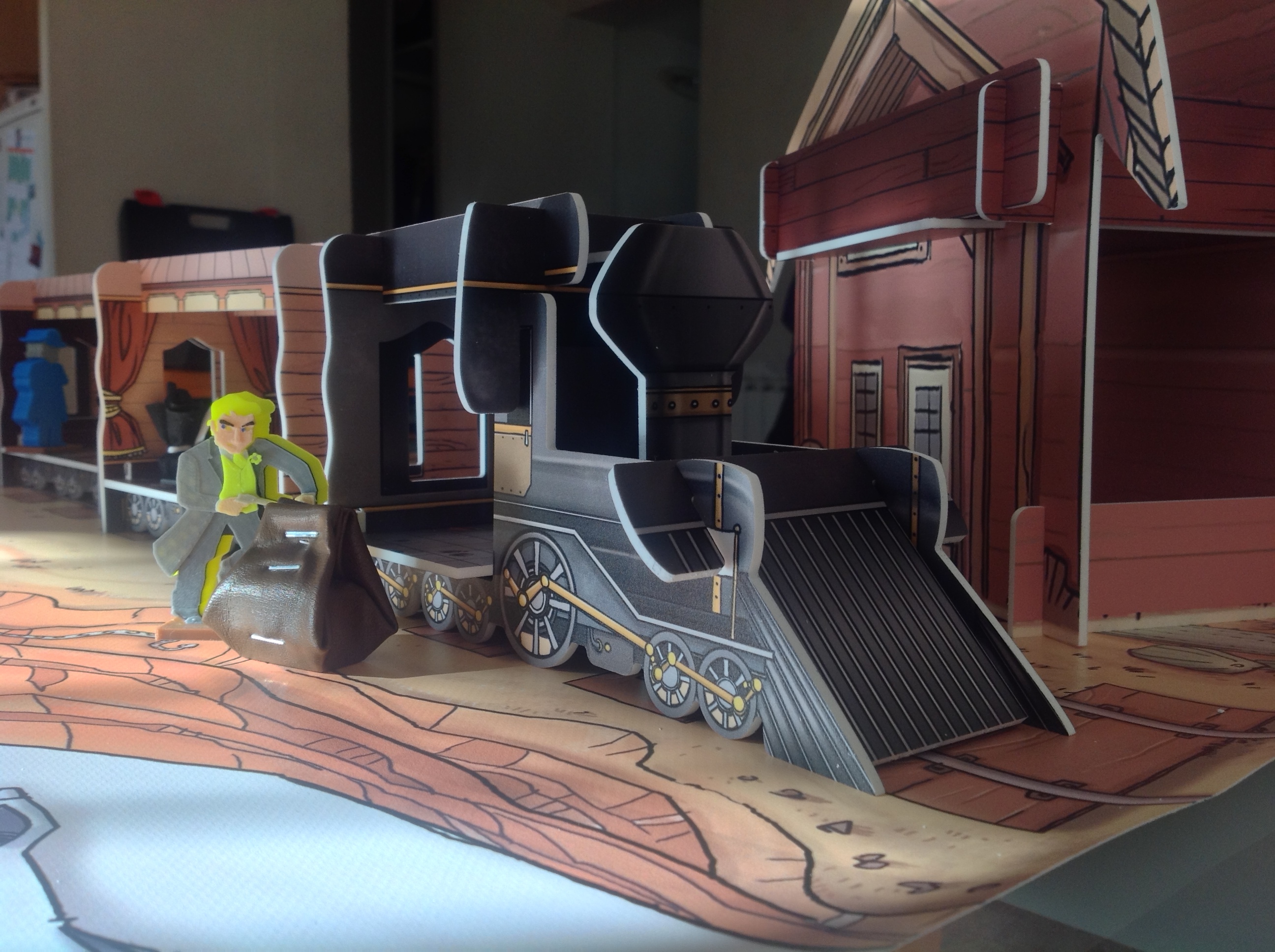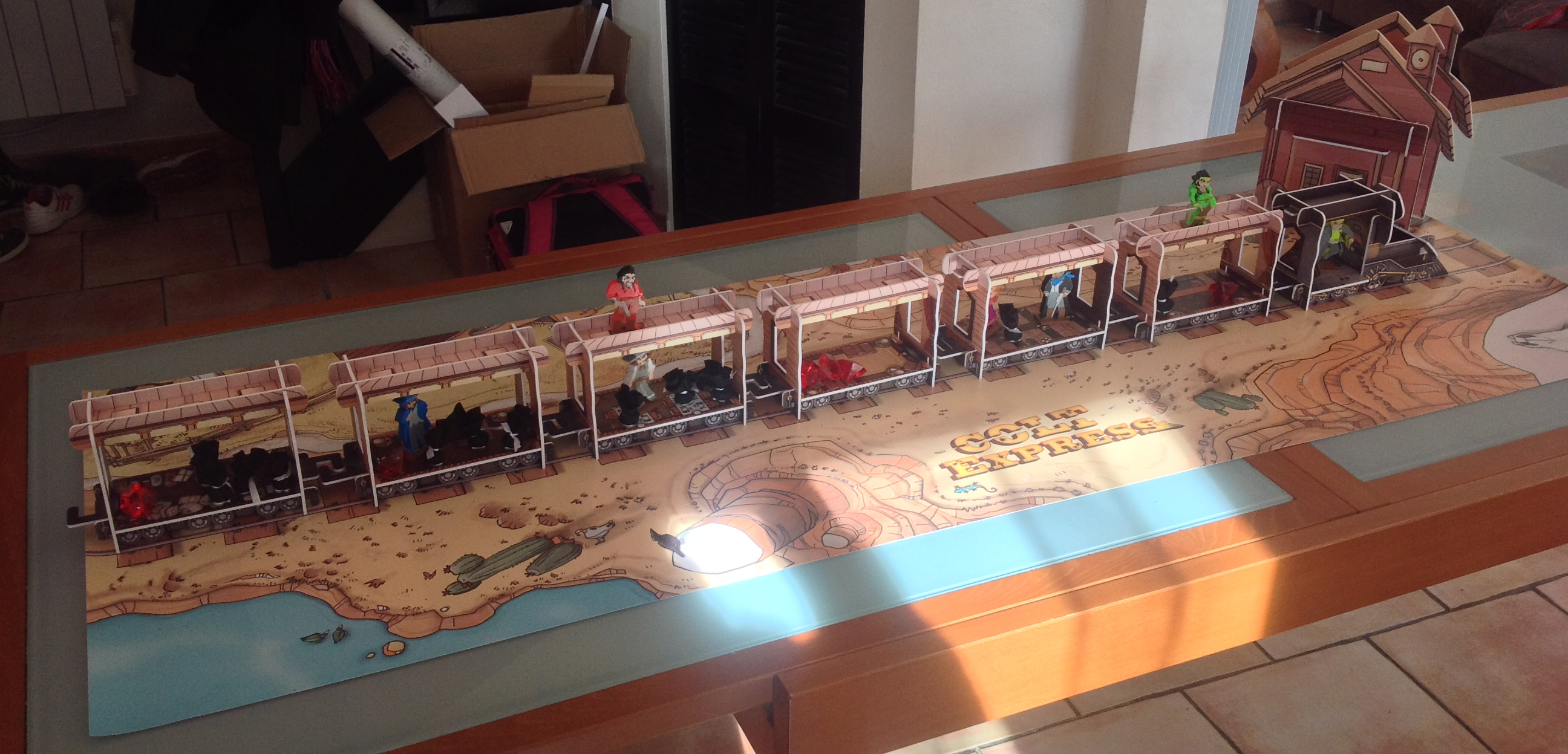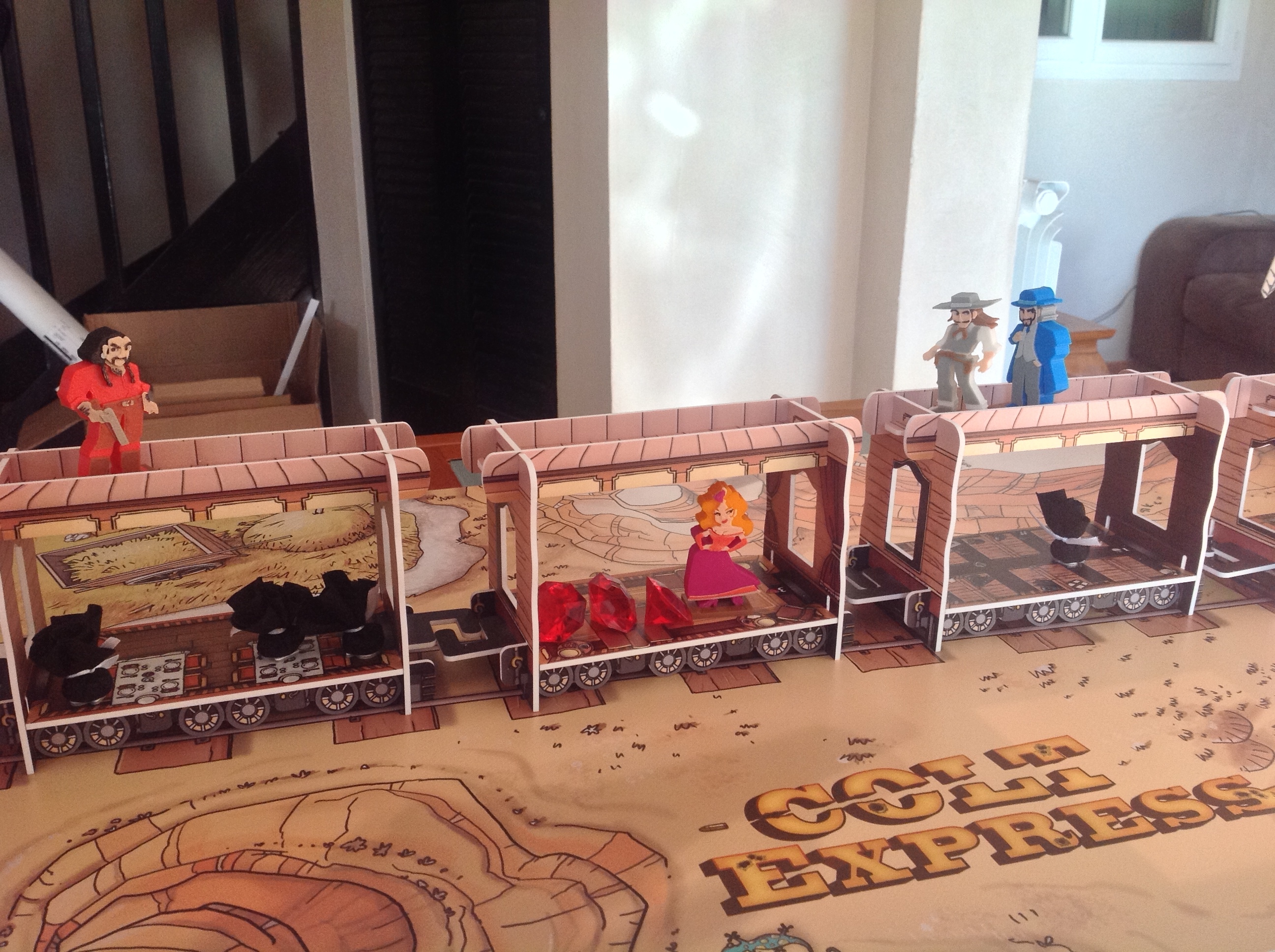 – Guys, what are you doing up there?!
– When you have to shoot, shoot,… don't talk!
– Hep, Django, don't mind if I stay in your back?
– I'm gonna shoot someone! He won't see it happen.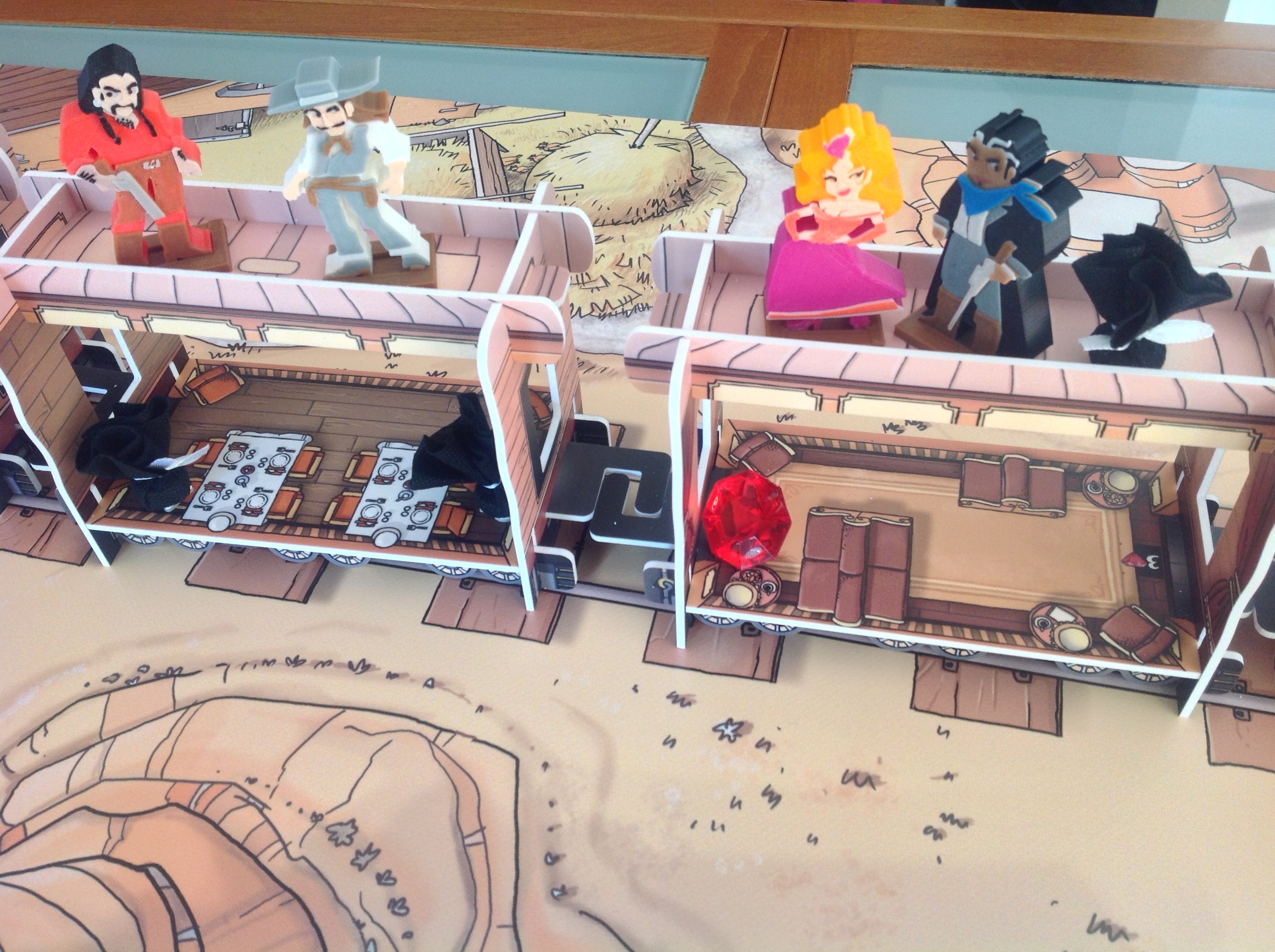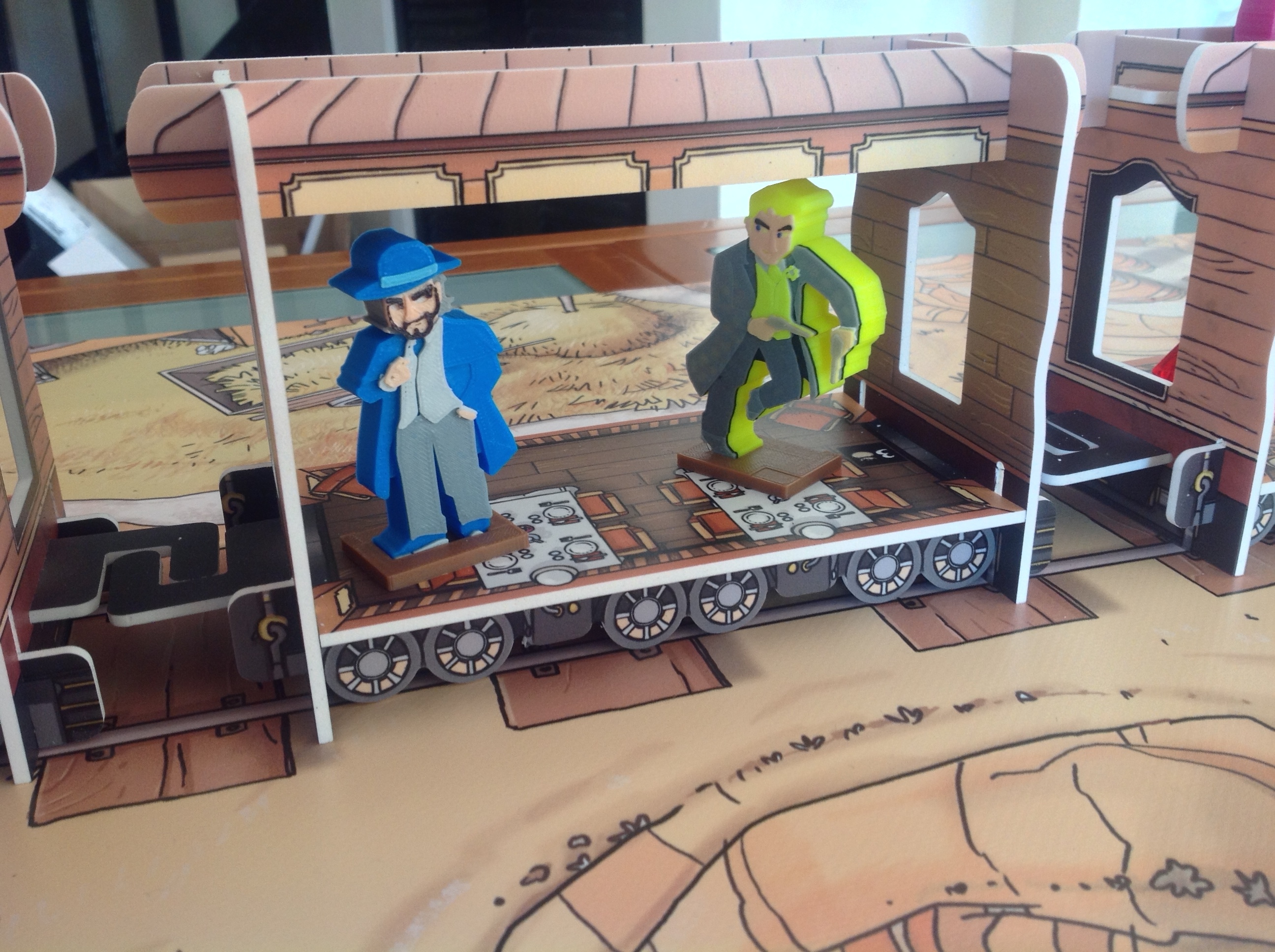 – Come on Marshall, we could deal with this…
– No one will be above the law, and I am the law!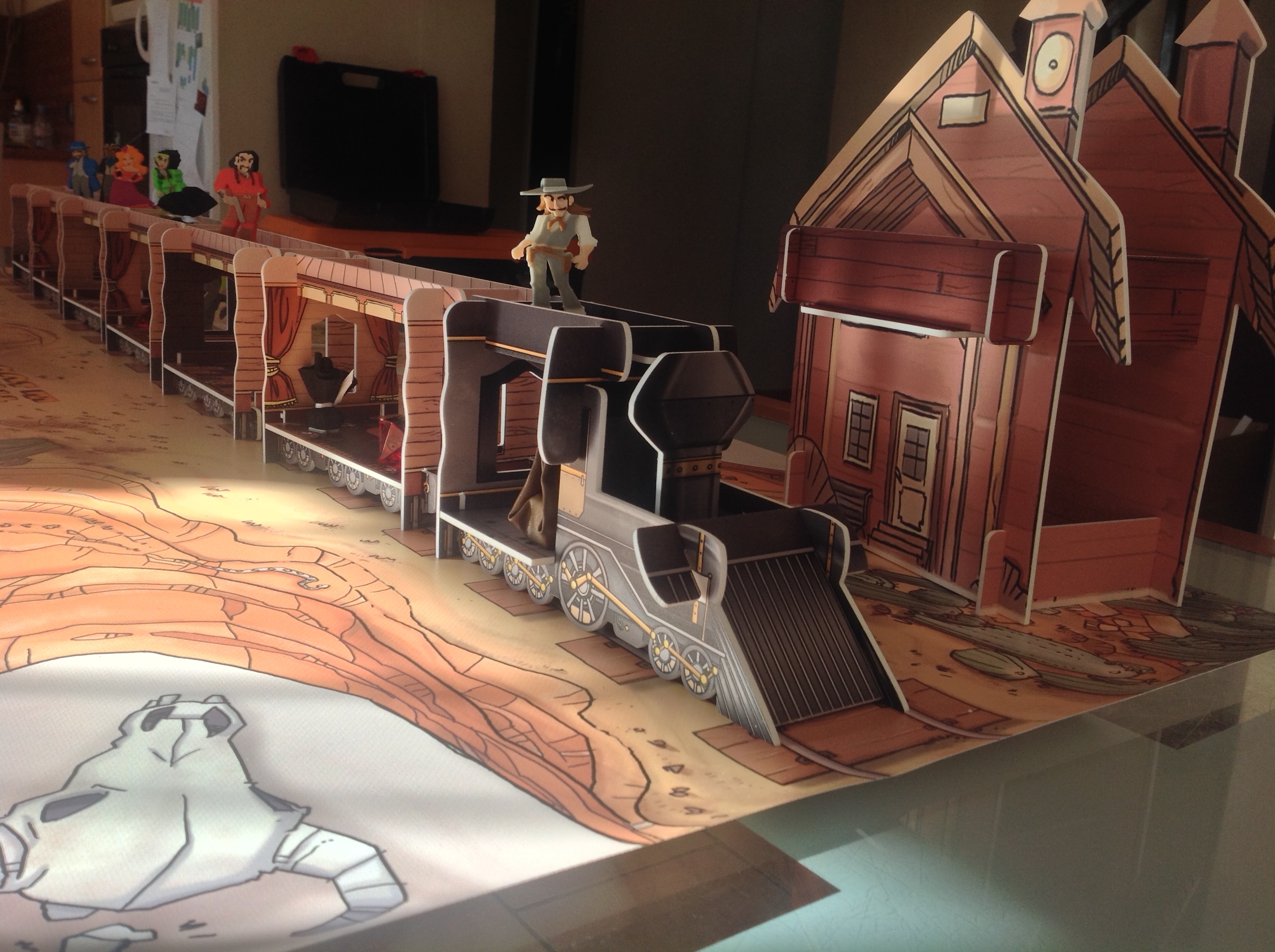 As you have noticed, the over-sized copy of Colt Express is ready to be played.
A big Thank you to Dominique for his work and patience with the miniatures. You can have a look at his website here:
La petite Boutique de Zeblate