On January the 31st and February the 1st, the fifth edition of the "Festival des jeux d'Istres" will take place at 200 meters to our home.  
We'll be there, for sure ;-)
This event is made by "Tour de jeu", an association which I was the secretary at its beginnings in 2010-2011, when I still had some time to devote to. Today, they are great guys, friends in fact, who make this live in our lovely Provençal city.
Cathy and Seb, "Tour de Jeu" managers
It will take place on the Saturday afternoon and night and then on the Sunday, all day long. There will be volunteers, a big game library, game shops, tournaments, video games.
We'll set up two tournaments with promos to win:
The Little prince on the Saturday
Colt Express on the Sunday afternoon
An event to be remembered: Cedric will host a life-size Colt Express. You may have seen some pictures on our Facebook page, from an game night in November in Avignon. It was a start. We shall explain you soon how it works and you will have no excuse then if you gaming nights are not highly charged.
For the first time in France and worldwide, the oversized copy of Colt Express will be available to play. Very soon, we'll show you some pictures of this little gem you might see in various festivals next Spring and Summer.
We'll also have some prototypes in our bags of course. Playtesters are welcome!
Place
Gymnase Donnadieu (derrière les arènes du palio) à Istres (13800)
Date and hours
Saturday January 31st
13h -02h
Sunday February 1st
10h – 18h
Free entrance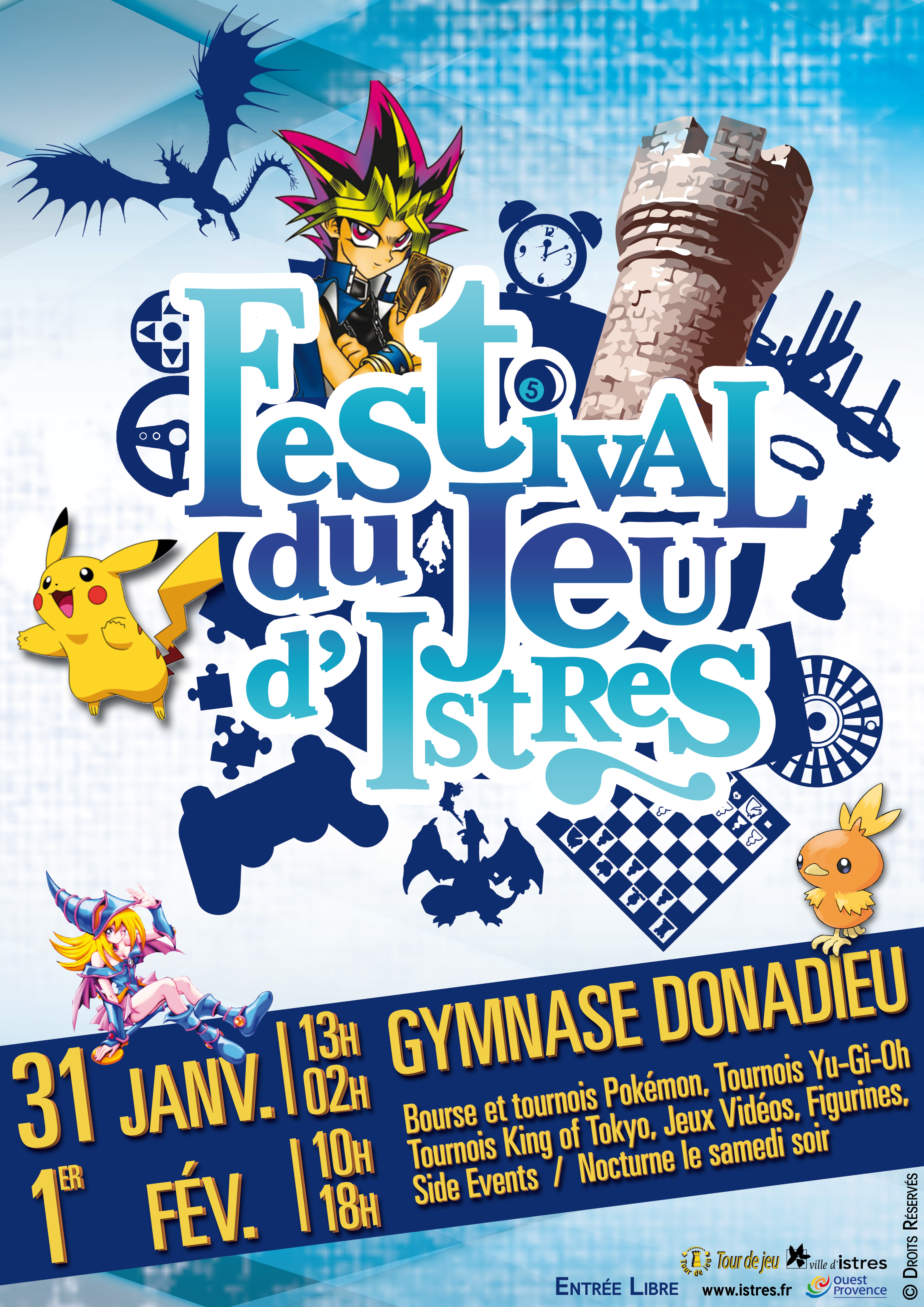 A few pictures from the previous edition